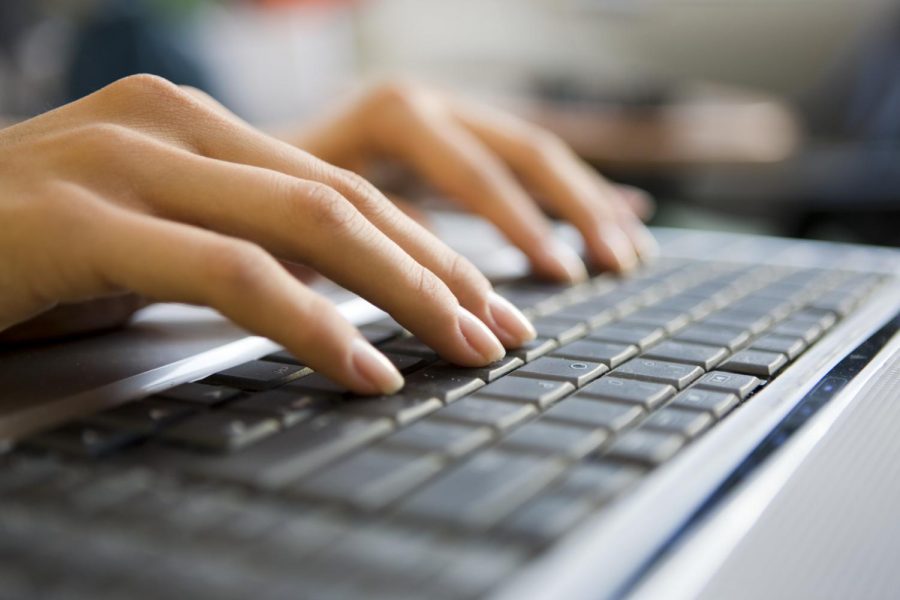 Spring Plume Awards: Vote for Your Favorite Story
Loading ...
Forgotten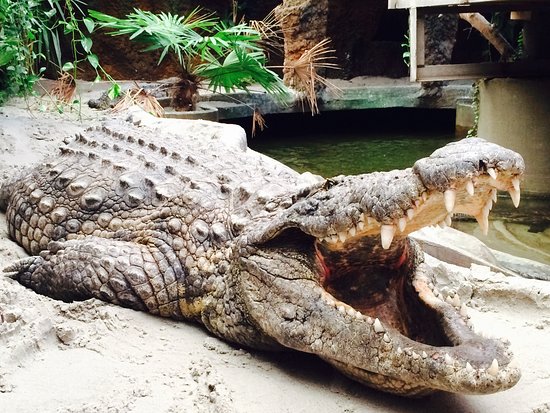 Photo courtesy of Trip Advisor
Bob was a crocodile. He had a large roomy enclosure in the Hogle zoo. He liked it there. There was plenty of water, sunshine and food. The humans would always stop for a minute and look at him. They never stayed long. After all, he was just a crocodile. He didn't do much. He liked the humans. They never did anything to him, except take occasional pictures. And so, his life went on, with nothing really happening.
That all changed one surprisingly cold June day. There were only a few brave enough to go to the zoo on such a chilly day. Bob was inside, lying in his shallow pool, almost asleep, when he heard a clatter in the enclosure next to him. Bob opened his eyes, wondering what was making that noise. That area had been empty for a long time. Obviously, he could not see because of the wall painted to look like some sort of jungle. Two small children followed by their parents came running up to the mysterious enclosure.
"Aww, she's so cute!" The children exclaimed over the mysterious creature, their grubby hands smearing the plexiglass window. Bob wondered what could be in the enclosure. The humans laughed and took pictures of the mysterious animal.
They were eventually joined by more humans. This was the biggest crowd that had ever been in this building, and they were all adoring new girl next door. When they eventually left, they walked by him without even a glance.
Corner of Jones and 6th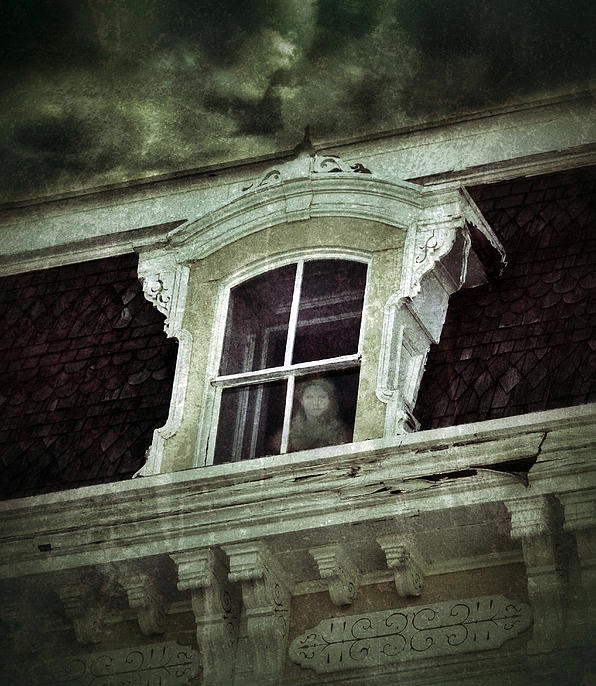 Jill Battaglia photo
If you stand on the corner of Jones and 6th and look up at the window of the old Wagner house, you might see her there, standing and watching as she often does. It was by accident that I noticed this on the day that we were moving in next door. As I stood and watched the moving van pull into my driveway, I noticed her staring at me. I lifted my hand in a wave, and she waved bac, before disappearing into the room behind her.
The next morning, when the Wagner's came to introduce themselves, I asked about her. They told me that they had no idea what I was talking about, but I knew what I saw. Every day after that I stood on the corner of Jones and 6th and waved to her, and she would wave back. One day, while the Wagner's were at work, I waved to her and she beckoned me to come inside.
I knocked on the door. It swung open. I journeyed upstairs to where I knew she would be, but I couldn't see her. I looked out the window, and there she was on the corner, waving up at me. I tried to leave, but the door had vanished. So, if you stand on the corner of Jones and 6th and look up at the window of the old Wagner house, you might see me there standing and watching—as I often do.
The Hottest Day of Summer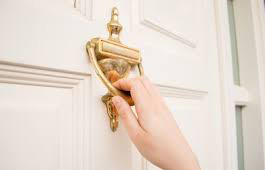 Photo: Adobe Stock Photo
The Jamisons moved in on the hottest day of summer. It was one of those days where sidewalks sizzled and asphalt was sticky. I was lying on the front lawn with some friends when a moving truck pulled up.
The family had two kids our age: a girl with brown hair and a tall boy with black hair. I wouldn't properly see them until the next day.
When Ron kicked our ball over the backyard fence, I was the designated retriever. I hurried up the concrete steps and knocked.
The girl opened the door. She was pretty— long glossy hair and amber eyes. She seemed friendly, and a second later, I had my ball back. The only awkward part of the interaction was when her brother glanced at me through the open door, his blue eyes scanning my face.
After that incident, I made sure the ball went over the fence regularly.
One day when I knocked, the boy answered. I had to crane my neck to meet his eyes when I asked for the ball. Once he handed it over, I hesitated at the step and went down the stairs. I paused again and went back up. The boy's soft, blue eyes regarded me with confusion.
"I was wondering if you'd like to go out with me sometime?"
The boy's ears turned red. "Yeah, I'd like that."
"Cool," I grinned.
"Yeah." His grin matched mine.
From behind his shoulder, the girl next door winked at me.
Divinity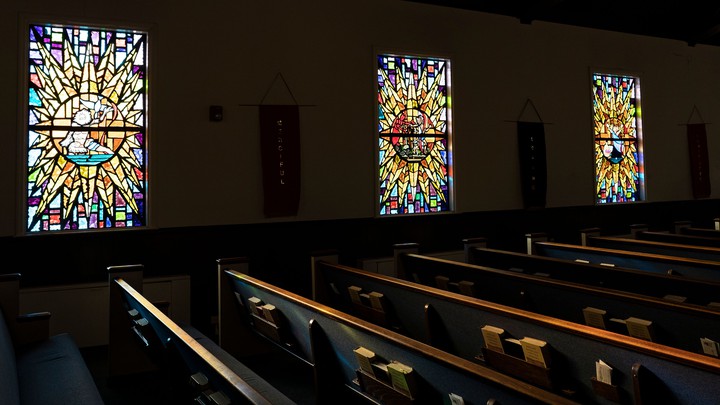 Photo Courtesy of The Atlantic
The silence in the chapel was almost deafening. Sitting on the pews felt like sitting on a rock, but that was likely due to the amount of time I had been here. I put my head in my hands and groaned quietly to myself.
I see her around all the time, and it fills me with joy to know I live next to her. She makes my day every time I see her with her charming smile and amazing sense of humor. Everything about her is divine. I can't name a single problem about her.
Except for one. I'm in love with her.
Taking my head out of my hands, I looked at the sculpture of Jesus on the cross. I've put him ahead of everything my whole life. I've always been as faithful as I could be. I've read the Bible before bed, attended Sunday service every week, and everything else the priest has asked of me. This just isn't fair! Why should I have to make this decision?
"I've done everything right," I spoke quietly to myself as I looked at Jesus' face, barely visible through the flickering candlelight, and yet it still brought me to tears. How am I supposed to go to heaven if I can't love who I love? I've done everything else right. Why me? I can't control this! I wiped my tears with my hands and dried them off with my skirt.
I took a breath, stood up, and left the chapel.