New Super Nintendo World Theme Park Opens in Japan
 Have you ever wanted to go into the world of Super Mario well on March 17, 2021 was the grand opening of the world's first Super Nintendo World, a Super Mario theme park. The park is still growing and currently has several shops and restaurants as well as two currently available rides. The park also has several places to go with an incredibly detailed world that is designed off of several different Mario games and different levels form them.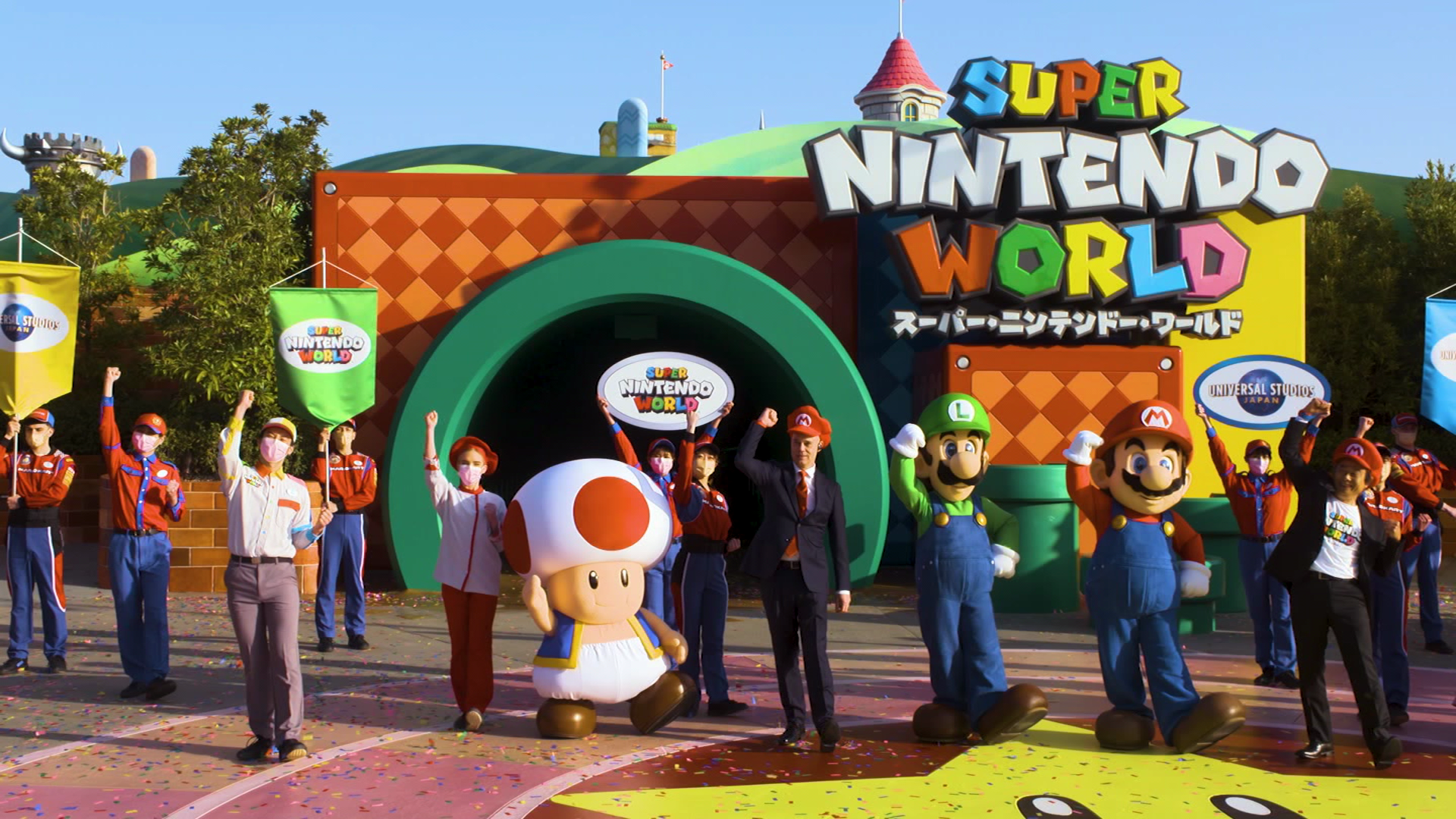 The park has several different gift shops to choose from. The first is Mario Motors, a small gift shop that specializes in Mario Kart related items. Super Nintendo Worlds main store is the 1UP Factory, which its merchandise ranges from custom clothing and mugs to special candy, exclusive toys, and even a penny press. 
Every theme park needs a place to buy food and Toads Cafe does not disappoint. In the cafe you get a one of a kind meal. Antres include the Mario the Mario burger and Luigi Chicken Kuri Burger. There are additional sides such as the Super Mushroom Pizza Roll and they even have desserts like the six layer Goal Poll Cake and the Mystery Block Tiramisu (Coffee-flavored Italian dessert). If you don't feel like sitting down in the Cafe they have quicker alternatives such as Pitstop Popcorn to try their Caramel Peach or Mushroom Cream flavored popcorns served in collectable cuckets. If you get thirsty head over to Yoshi's snack island which offers drinks like hot tea, soda or mango rashi and more.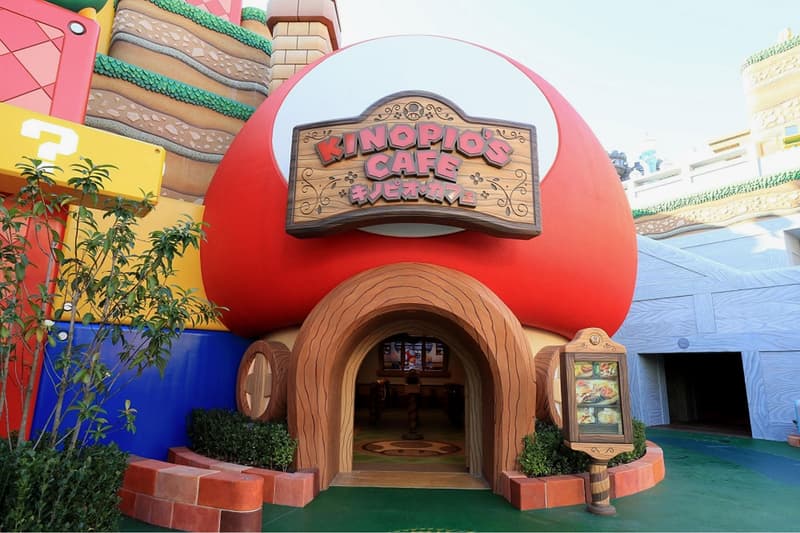 Super Nintendo World has a plethora of minigames that you play with the power-up band you get when you first enter the park. You can go around collecting coins and stamps from the question-mark blocks around the park and compete with the other visitors of the park to earn prizes. In order to get a really high score however, you need to collect all the minigames in the park to earn key coins. Once you have collected all the key coins you can unlock the gate and enter the secret level of the park located underground in what is known as Bowser Jr's Shadow Showdown.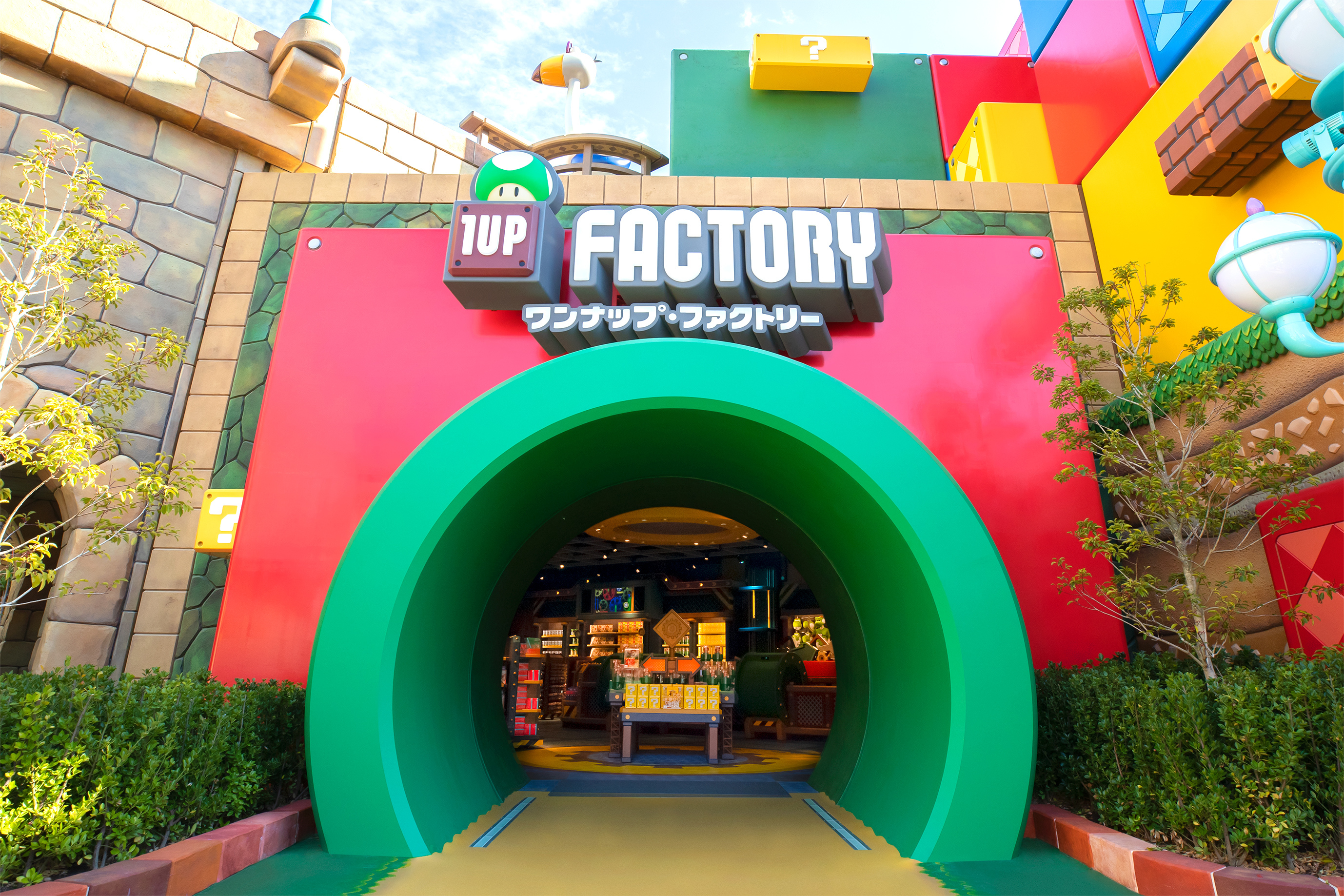 No theme park is complete without rides and there are currently two rides available the first is Yoshi's Adventure where the objective is to find three yoshi eggs in the scenery of the ride and with a slow pace and high vantage point there is no better place to admire the park's design. If slow and steady isn't really your style however you can head down to Mario Kart Bowser's Challenge and before you even get on the ride you go through Bowser's castle which includes the castles halls, dungeon, and and bowsers workshop. When you get on the ride you're either put on Team Mario or Team Koopa and compete in a VR challenge against the other team.