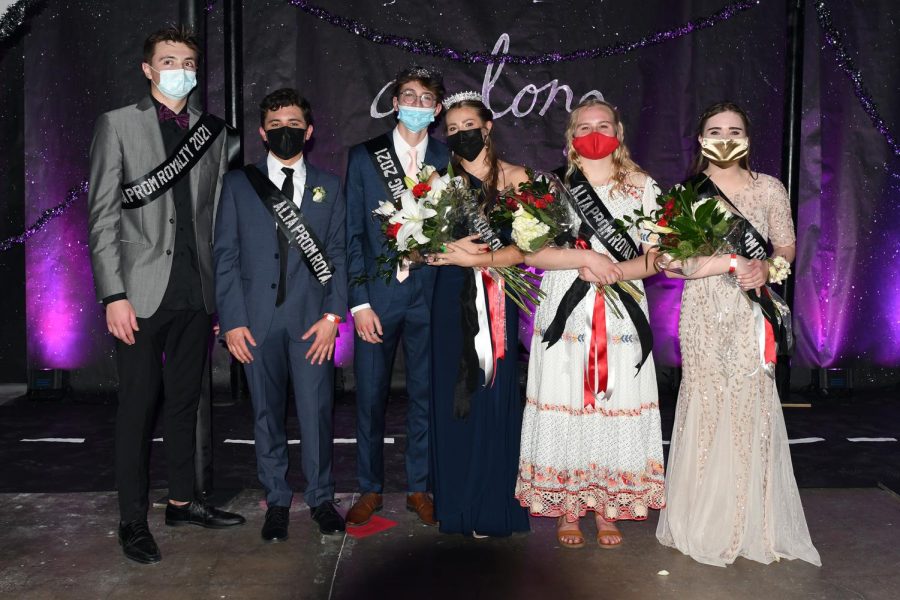 This year's Prom Brings a Sense of Normalcy to an Unordinary Year
The theme of this year's prom, was very fitting of this school year. "It's been a long, long time" since a high school dance has taken place. Students were excited to dress up with their friends and see them outside of the classroom. School has been all work and no play this year. Prom gave students an opportunity to live the high school experience and feel normal for a night. That is not to say there weren't restrictions. Social distancing measures were taken. 
"When you walked in, they gave you a wristband and put you in a square depending on the size of your group," Kenna Toone explained,  "The color of your wristband corresponded with the color of the squares".
Everyone who attended the prom was required to have a negative COVID-19 test or proof of vaccine. Masks were required by all students and chaperones who were in attendance. The floor was layed out in a grid of 24 squares with the DJ at the center of all of them. There were 20 students allowed in each square to ensure that people were spread out. 
Matthew Squire stated that, "Because we haven't been able to have any social events, the dance brought some semblance of the community back while the lack of social events diminished it."  
This school year has been nothing short of unordinary. Students haven't had ample opportunities to see each other outside of the classroom. It has been difficult to get to know each other and have fun this year. Prom gave everyone a chance to learn new faces and get to know new people while also hanging out with their old friends. Macayla Tippets explained that being able to dress up and see all of her friends was one of the highlights of her senior year.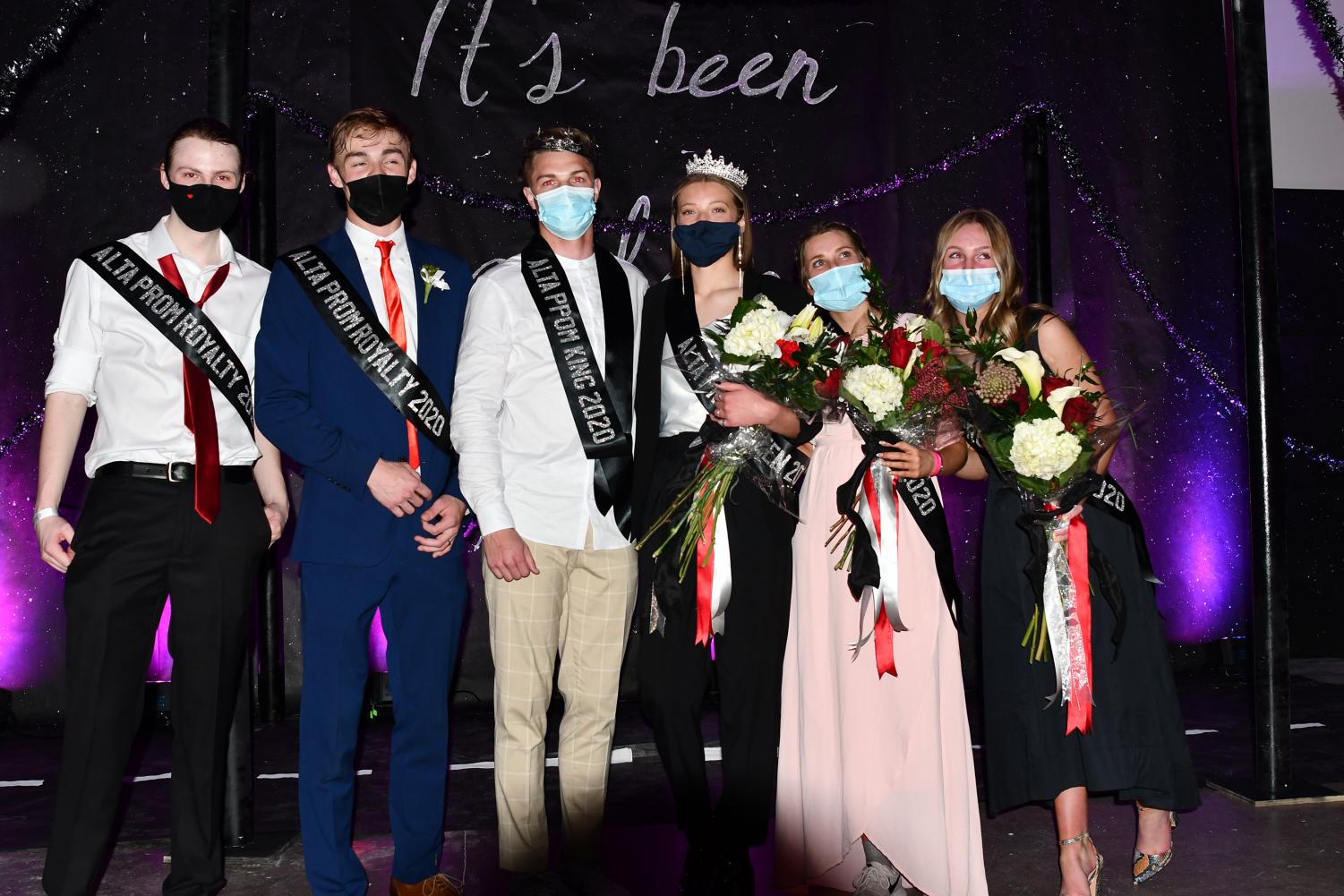 King and Queen Janelle Christensen and Brock Fabrizio were crowned the 2020 royalty with

Ryver Ricord, James Bentley, Ellie Drummond, and Lily Prunty

making up this year's attendants.
Prom royalty was announced at the end of prom. Cam Nielson and Sophie Duncan were named Junior Prom King and Queen and Brock Fabrizio and Janelle Christensen were named Senior Prom King and Queen. The rest of prom royalty consisted of Ryan Watt, Mason Roberts, Chloe Engstrom, Paige Blair, Ryver Ricord, James Bentley, Ellie Drummond, and Lily Prunty. 
This year's Senior Prom Court was actually last year's Junior Prom royalty. Since Covid brought a swift and sudden end to the 2020 Prom, these students were recognized and able to pass on the prom royalty tradition to this year's juniors.
Ryan Watt recalled that, "Being a part of prom royalty was an amazon experience! The voting process was nerve racking but exciting." 
Prom was a highlight of the 2020-2021 school year. Students were very thankful for the opportunity to attend a school dance.