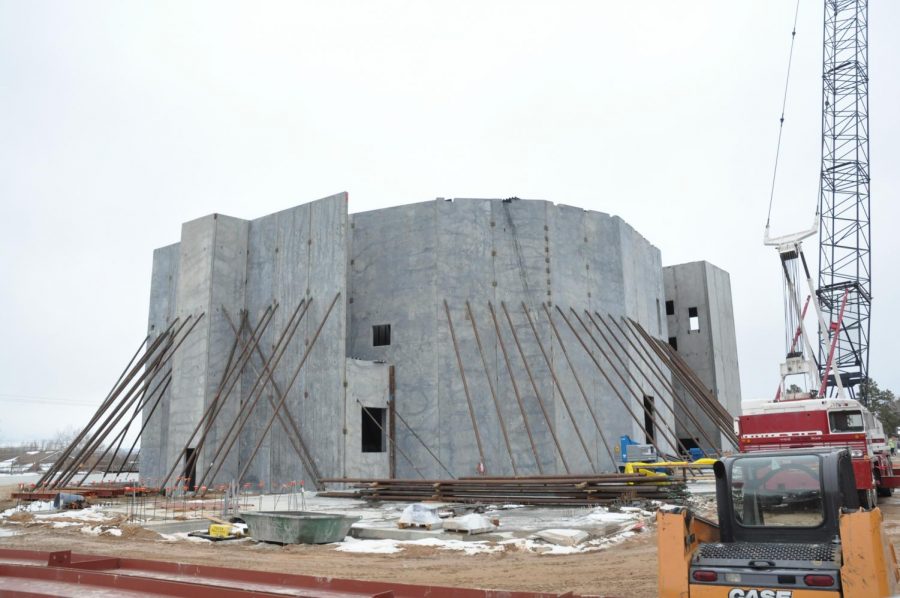 Alta High School Wins Most Outstanding Concrete Tilt-Up Project For Its Performing Arts Center
The Alta High School Performing Arts Center has reached a feat of its own: winning the Most Outstanding Concrete Tilt-Up Project award from Utah Construction and Design. Taking two years to build, the Performing Arts Center was well worth the wait.
"At 63,000 SF and costing $23 million, the Alta High School Performing Arts Center in Sandy is a record-breaking architectural feat," says Utah Magazine Construction & Design. "Its tilt-up concrete panels raised the state record for height by nine feet and two inches, with the tallest panel reaching a stunning [78 feet 9 inches] with some weighing 135,000 pounds."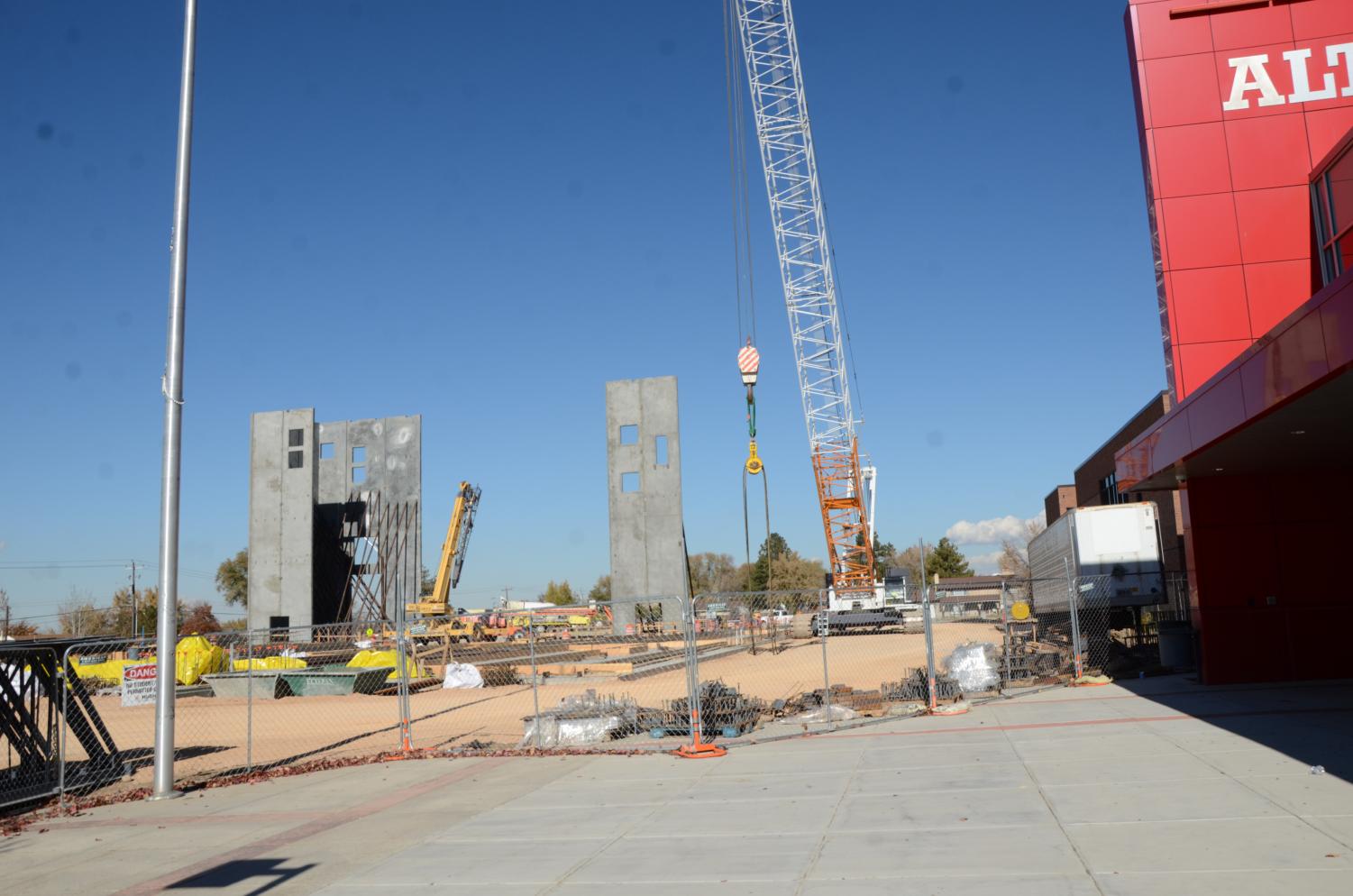 Alta's Performing Arts Center truly is a marvel. Taking two years to create, many agree that it was well worth the time and money. When asked if the two years were worth it to him, Garry True, the Assistant Principal as Alta, says, "In my opinion: yes. We have had numerous comments from people that have been inside the facility coming out blown away saying 'this is a high school?' They can't believe it. It is something that they would expect to see at a capitol theater or some Broadway theater because we have the capability to put a Broadway play in there."
Many students at Alta also share the same amazement regarding the Alta Performing Arts Center. Though it hasn't been too used over this school year, it has been able to host some events like Alta's production of "The Little Mermaid" and picture day at the beginning of the year. It is safe to say that during these occasions and more throughout the school year, the students were amazed by the beauty of the Performing Arts Center.
"I don't know much about architecture, but I love this building. It has so many great things in it. My favorite part of the PAC is the stage. It is so beautiful and large. It allows us to do so many cool things that we weren't able to do before," says Hannah Cardall, a junior at Alta. Spending much of her time in the Performing Arts Center due to theater, she can take in the beauty of this structure almost daily. "It amazes me how many people that this benefits. The theater kids, band kids, choir kids, and dance kids use it regularly, but the other students use it for assemblies too. Everyone is able to benefit from the facility and that is so cool."
Earning the Most Outstanding Concrete Tilt-Up Project is a rare and unparalleled feat, and it is truly an honor to win this award. "It is a team effort, between the contractor, the architect, the district to approve and move forward on these things and it's a gratifying team effort and award," True said. "They were gracious to put their vision into our Performing Arts Center. It's nice and it's something for us to be proud of as a school."
Containing 1,410 seats and a woven bird's-nest pattern, Alta's Performing Arts Center does not disappoint. Currently, there is a tentative ribbon-cutting ceremony on August 5, 2021, just before the start of the new school year. Originally, the school was planning on doing the ceremony earlier but the pandemic got in the way. On top of this, according to the Alta Administration, they "already have people begging to use this facility already, the first one being our own district: they want to hold the teacher of the year award here on May 4th."
The Alta Performing Arts Center is amazing and ready to be used. However, there is still construction at Alta, such as the new parking lot being built right outside of the Performing Arts Center. They have just finished the black-topping of the parking lot. True says that "[The parking lot] won't be ready for a little bit. We still have some landscaping to do, trees to plant, lines to paint, a school monument to install, flag poles to place, concrete flat-work, et cetera. But it's nice to have the asphalt down because that gets the construction pushed from the road into the parking lot. We are excited about what's coming. Hopefully, by the start of the next school year, the contractors will be gone and we can enjoy the school ourselves."
The Performing Arts Center is done and it is ready for use. Even better, this new architectural structure has accomplished many feats including the Most Outstanding Concrete Tilt-Up Project by Utah Construction & Design. It is an amazing accomplishment and Alta High School is thankful to have this breathtaking performing art center.