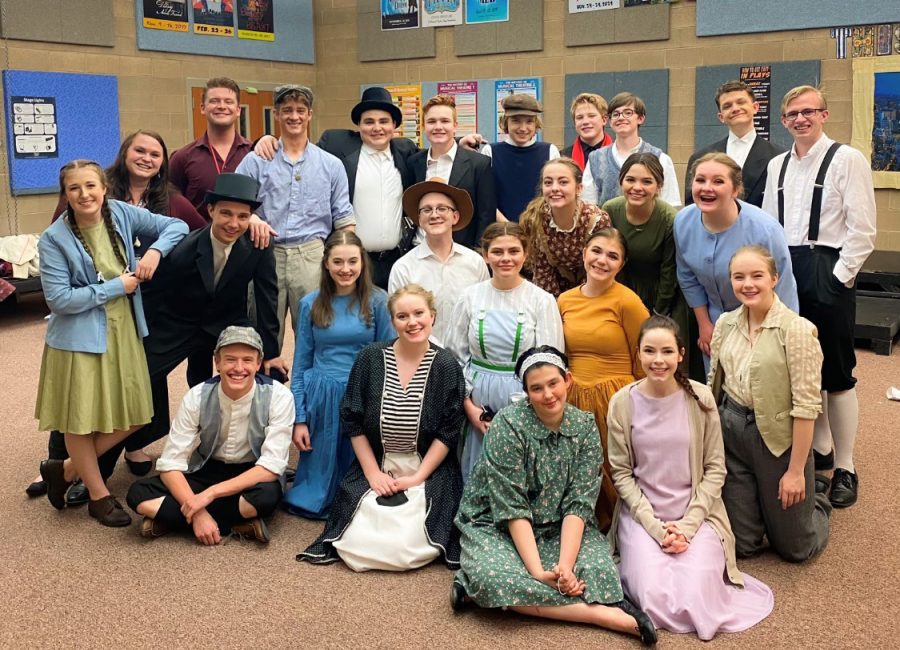 Theatre Department Places Third at State
Alta theatre walked away with third place overall and a plate of superior awards at this year's state theater competition at Spanish Fork High school last weekend.
The theatre department is one of the best in the state, and the new facilities can only improve on that. Not only did they receive third overall; they also walked away Straight Superiors in individual competitions.
To add to the team awards, numerous students claimed individual accolades. In Set Design Tim Holt placed first! In costume design, Sydnie Evans placed third and Dylan Schreiber came in second! Dylan Thomas dominated the Humorous Monologue category, taking first! Caleb Christensen and Addison Horrocks took second and Chloe Barrus took first place in Musical Theatre.
"What impressed me most about my team was their ability to help one another," theater teacher Linze Struiksma said. "Most importantly, they made an effort to reach out to one another. Becoming a little family, more than just a team. They constantly check on each other's progress and on each other as people/friends."
To Struiksma, that was the greatest reward, that everyone worked together and supported each other through the highs and lows of competition.