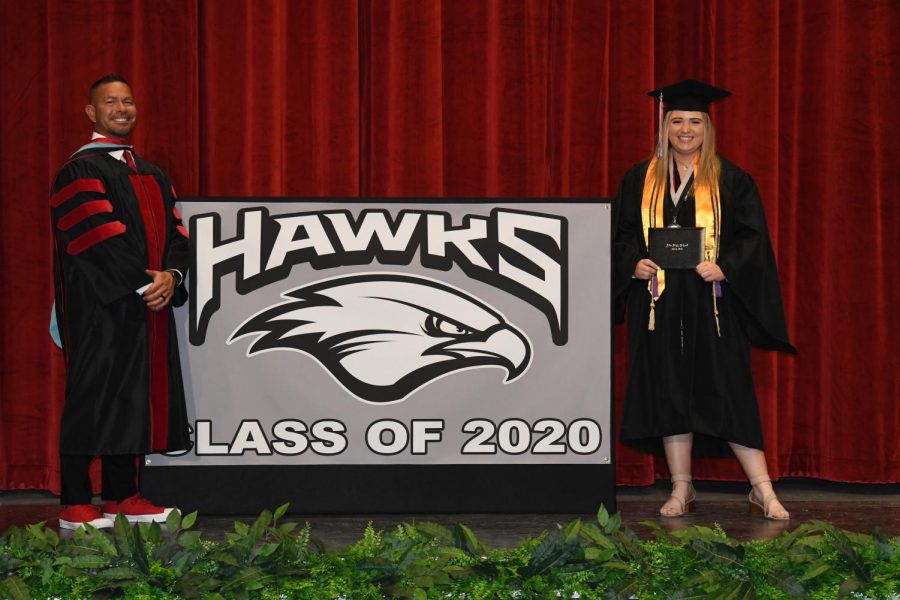 Graduation to be held at Huntsman Center May 26th
Despite earlier confusion over Graduation plans, the school has announced that Graduation will be held May 26th at 10 a.m. at the University of Utah Huntsman center.
Seniors are allowed to bring 4 guests to the ceremony.
Teachers McKenzie Hyer and Heather Heffner head the school graduation committe and are excited to return to the University of Utah to celebrate the class of 2021 with a traditional ceremony. "Graduation ceremonies are one of the few shared experiences that we still celebrate wholeheartedly," Heffner said. "The U of U does a great job helping us create a fantastic experience for our students."
Being able to celebrate and take photos collectively is a huge deal and something that was missing from last year's graduation. The committee is thrilled to have a traditional graduation. "This is what we have been hoping for," Hyer said. "I'm grateful to the U for working with us to provide the best graduation for the class of 2021."
To make graduation happen, speakers and musical numbers need time to prepare. Students who wish to perform at graduation can try out for either a speech or for a musical number. The Speaker tryouts will be held April 21st and applications are available in Mr Ochoa's room 1309. The Musical Performance auditions are to be held april 28th; those interested should talk to Mrs. Raymond([email protected]).
In order for graduates to get their cap and gown on April 22nd they must have paid all school fees, and fines.