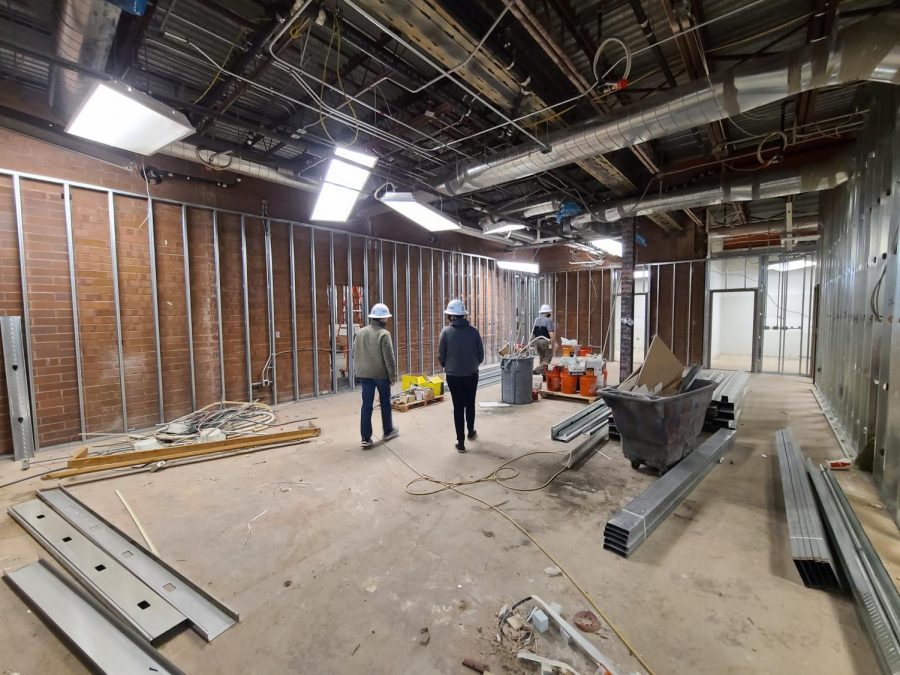 Renovations Update: Performing Arts Classrooms to be Completed in May
The performing arts classrooms are scheduled to hopefully be completed by the last week of May.
Surrounded by the busy bodied construction workers, most upperclassmen have observed the school transforming around them, almost in the blink of an eye. However, for many, it has been somewhat of an inconvenience. Staying engaged with a math test, while listening to a jackhammer beat down on concrete can be a difficult task.
So, when will Alta finally finish their remodeling and renovations?
Garry True, Assistant Principal of Alta, organized an exclusive tour for a small group of journalism students where he showed off what has been completed and shined a light on what students can expect in the near future.
Initially, he took the group on a tour through the old Main and Attendance Offices. Mr. True explained they started the construction of several new rooms, and also knocked down several older walls, creating a noticeably open space. Within this space will be an all new Career Center, new conference rooms, a unisex bathroom, and a new Alumni Room which will showcase each decade of Alta High's life. The room will feature elaborate glass cabinets, a unique ceiling pattern that will feature a giant hawk in the center and two glass doors to encompass it all.
Next, he walked across the Commons/lunchroom. Mr. True stated that they hope to start laying down the flooring and have it fully completed by the beginning of the 2021-2022 school year. 
After the Commons, he showcased the brand new School Store. The freshly built School Store features a large backroom with nearly triple the amount of storage as the last, and also features a sink, microwave, and a vast amount of shelving to display products. Mr. True said that because the new school store faces away from the cafeteria, they can  now legally allowed to sell nearly every type of food product.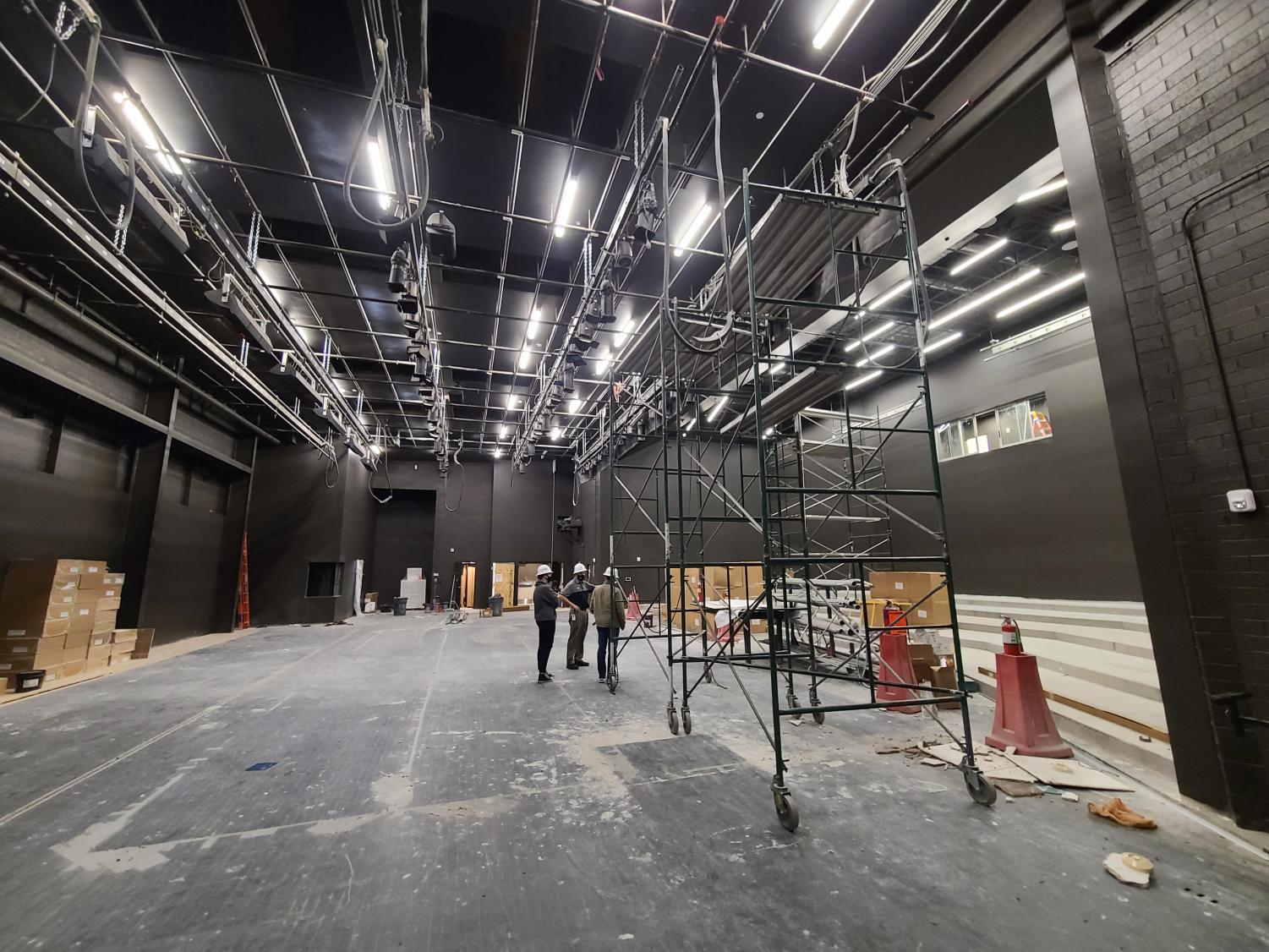 From there, he led the group through the nearly finished drama room, which will be known as The Theater, and will bear no room number. Within The Theater, construction workers have installed an all new sound booth, variety of lighting systems, and surround sound speakers. 
Just next door to The Theater are the new music and choir rooms. The music rooms feature large, compact storage areas, massive skylights to provide as much natural light as possible, and all new, glass-walled practice rooms that feature acoustic foam panels, which prevent echos along with noise escaping. The choir room also features large storage areas, sinks, and new offices. Mr. True hopes to have these rooms completed by the last week of May, and during that week, they will have students assist them in the process of importing instruments and equipment.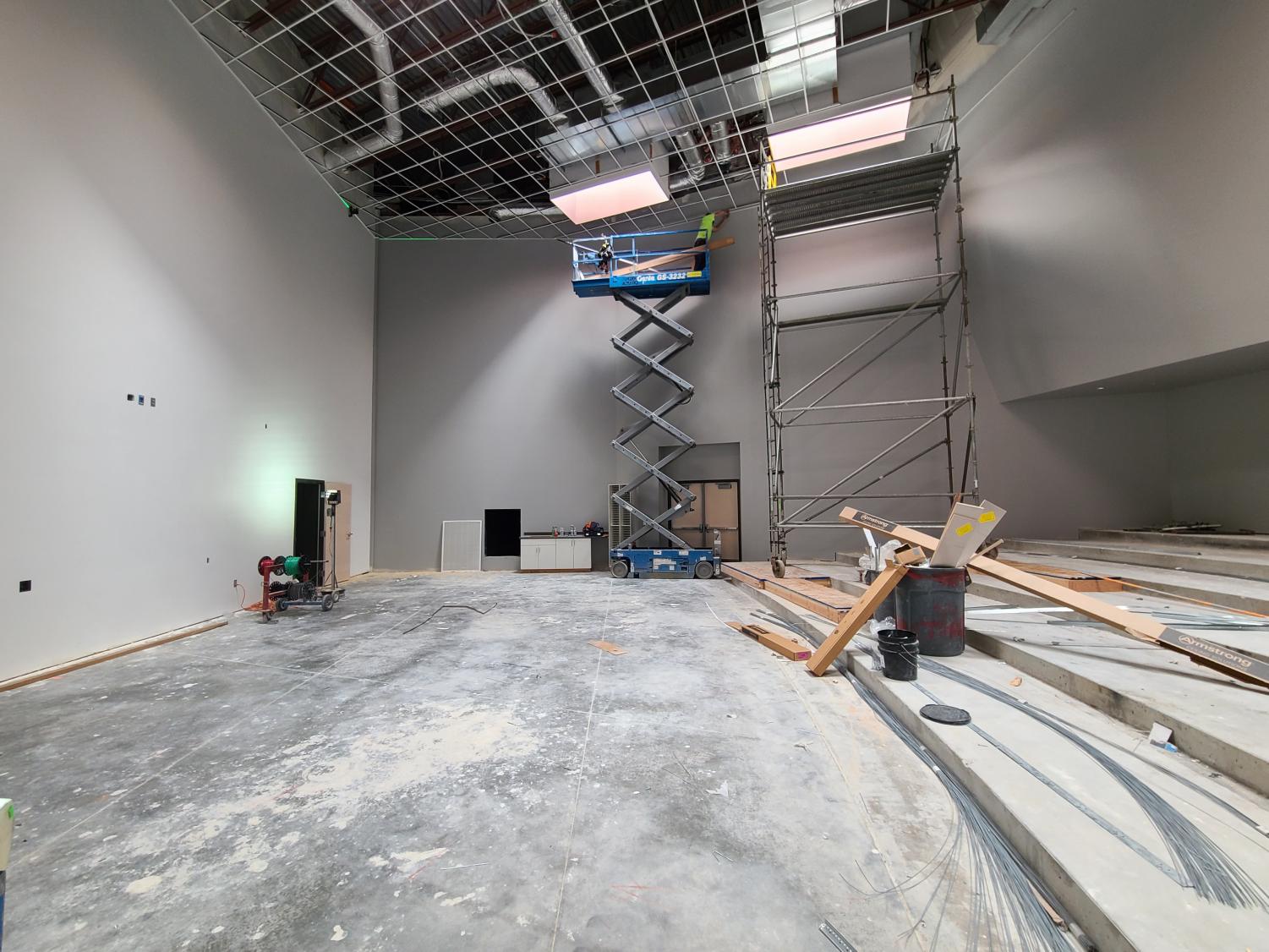 Near the southern end of Alta, a whole new project had frequently started. The renovation of our gym. As construction workers peeled off the wooden floor, they revealed the original flooring, which contains traces of mercury. Because of this, they have to let it sit for six weeks before they can begin removing that as well. The gym will be the last project to finish, hopefully sometime by next November, just in time for basketball season. 
Mr. True then led us through a new hallway that connects every office without the use of a door, which benefits the administration in more ways than one. They don't get stuck in the hallways surrounded by students, it is quick and direct, and it is rather discreet. 
As we neared the end of the new ¨short-cut¨ hallway, Mr True pointed toward the empty parking lot in front of the school, of which many have noticed. Even though the asphalt is down already, they still need to place sprinklers, landscaping, flag poles, and put the old Alta monument back in its place. This parking lot will serve as a staff parking lot, along with being another drop-off spot for parents.  
Overall, the Alta High renovation project was projected to be completed in June of 2022. Mr True proudly said, ¨We are 8 or 9 months ahead of schedule.¨ The sooner they finish, the sooner students and faculty members will have a sense of normalcy around them.