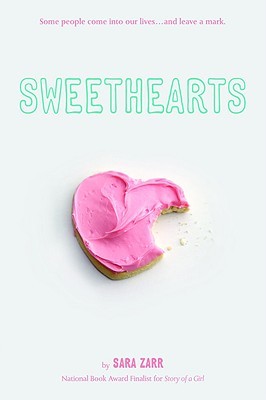 May Book club: Meet Sara Zarr, Author of "Sweethearts"
The author Sara Zarr will be meeting with book club for the May meeting.
Alta High Schools book club will be reading SweetHearts by Sara Zarr. The author will be meeting with the school book club over a zoom call, but there is a possibility she will be coming in person.
The next book club meeting is Thursday, May 13th after school.
Zarr, a National Book Award finalist and two-time Utah Book Award Winner was raised in San Francisco and now lives in Salt Lake City. Her book Sweethearts is the story of two teens. After losing her soul mate, Cameron, when she was 9 years old, Jennifer, now 17, transformed herself from the unpopular fat girl into the beautiful and popular Jenna. Cameron's unexpected return dredges up memories that cause both social and emotional turmoil.
For Media Center Librarian Jenny Olsen, SweetHearts is a book about friends who grow apart as they age. "I love how the author explores relationships," Olsen said. "We can all relate to that."
All students are invited to participate. Check out the library and ask about getting a book to read for the next meeting.