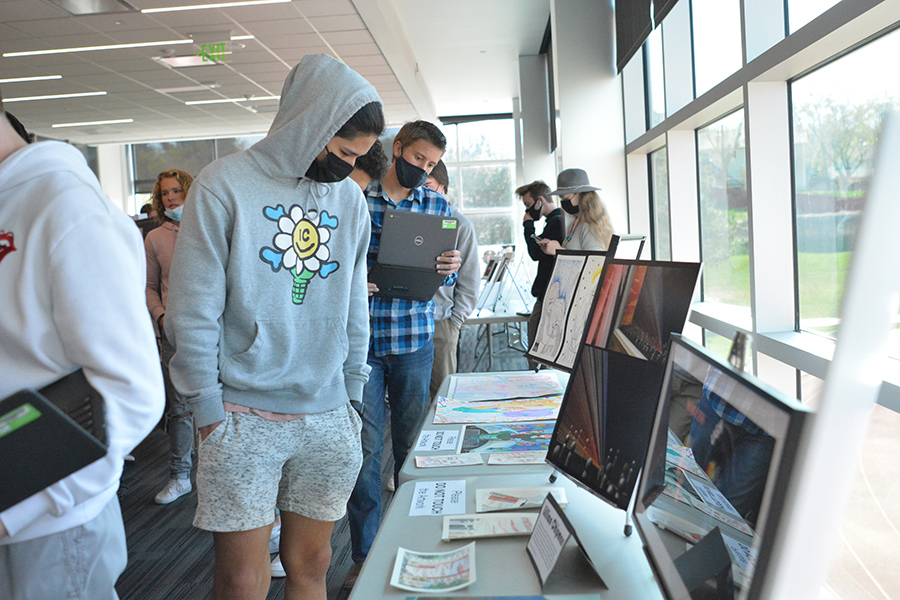 Alta 2021 Art Show
Many Alta art students took part in the Alta 2021 Art Show last week.
The Alta 2021 Art Show was the perfect chance to showcase the amazing artwork done by fellow Alta Hawks. The Art Department exclaims that they were excited to "showcase the fantastic art of Alta students" and they were glad that the students, faculty, and parents enjoyed the show just as much as they did. Its safe to say that all of these artists' hard work paid off at the art show.
"We presented photography, drawings, paintings, jewelry, and sculpture. We showcased projects ranging from beginning level classes up to student AP portfolios," says Horacio Rodriguez, one of the art teachers at Alta. "It was in the Hawk House gallery which has a beautiful backdrop for an art show. We wanted to highlight all of the different types of art from all of the art classes that you can take at Alta."
The Alta Art Show showcased over 100 students, many of which have been working on some of their projects since the fall. Alta artists created some amazing pieces and students were excited and surprised to see these amazing and beautiful works. So much hard work has gone into these artists' artwork and the art show was a wonderful way to pay tribute to it.