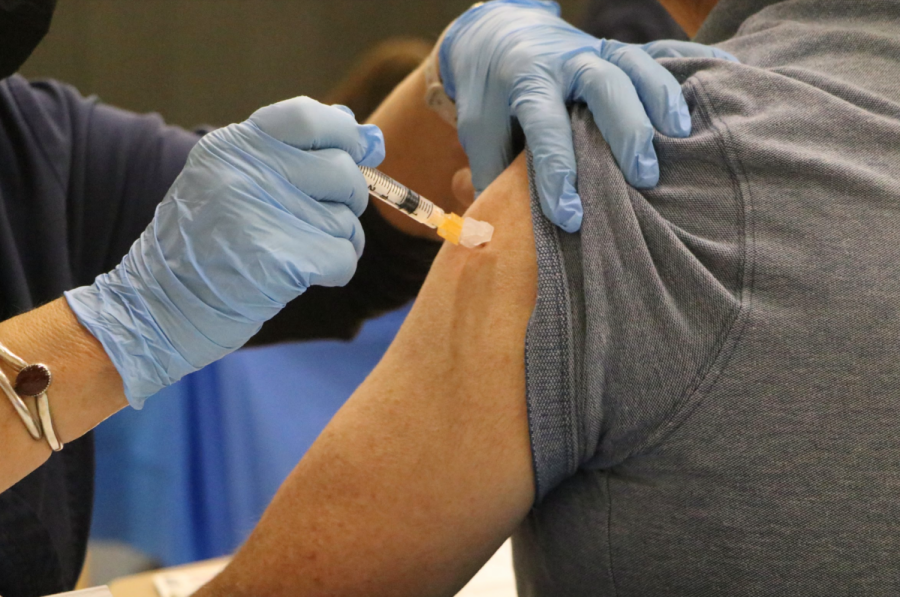 Courtesy of Canyons School District
Salt Lake County to Administer Vaccines at Alta April 29
As more an more Americans are being vaccinated, and the approval of vaccinations for those 16 and older, it's not a surprise that students are being given the opportunity at Alta High School.
On Thursday, April 29th from 11:30-1:30 in the Hawk Fieldhouse, the Salt Lake County Health Department will be administering the COVID vaccine free to students.
Those who choose to participate will need to be 16 years and older with a completed parental consent form.
Given the opportunity, many students are choosing to not receive the COVID vaccine. Many students say that they aren't getting it simply because they don't feel they need it or even because their parents don't want them to.
However, Luke Bjerregaard says that getting the vaccine could "help get everything over with quickly and return some things to normal." Another reason students have signed up to recieve the vaccine is so they can do more things in the years to come. Students who plan on traveling out of the country will be required to receive at least one dose.
Whether students decide to get the COVID vaccine or not, Alta still appreciates the opportunity and that available it has been made for us.