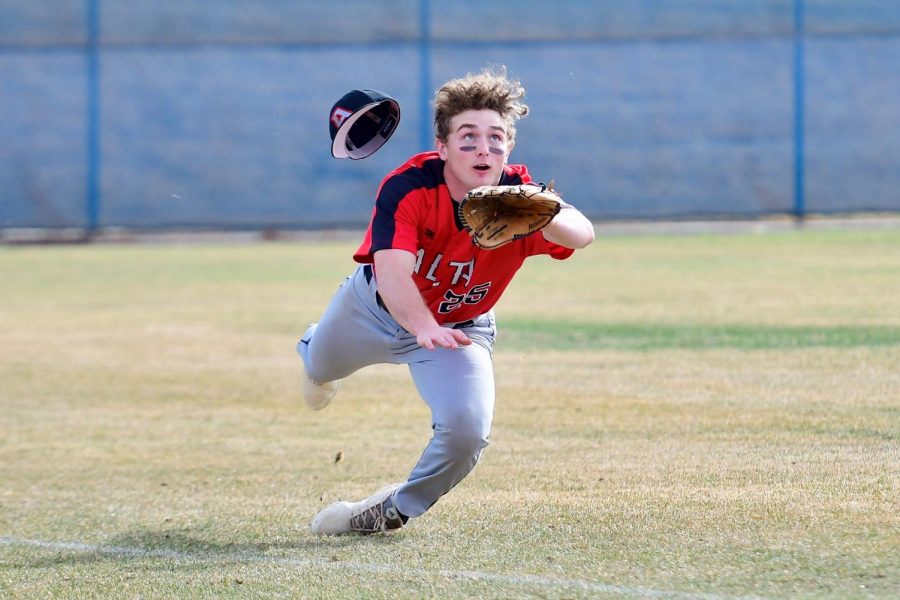 Baseball Team Works to Make State Playoffs
Alta's baseball team is now 12-7 and are currently ranked 14th in Maxspreps' rankings. That should be a good indicator of where they fall in the RPI, which is the rating system that will determine playoff seeding. Ideally Alta would like to be top 8 as that is what is required for a first round bye in the state tournament. 
In their last 9 games before the current series they are 5-4 and it's been a bit of a roller coaster. It started with a series against Timpview where Alta won the 3 games by a combined score of 57-3. Next, was a series with Timpanogos where they lost all 3 games by a combined score of 34-12, the closest of those games being 9-5. And in the most recent series, against Lehi, they won the first 2, 12-2 and 3-2 respectively, and lost the third 9-6
Currently the Hawks are in a series with Orem, who is 12-5 and currently sits at 8th in the 5A rankings. This should be a tough one as Orem is a very good team but to come out of it on top would be huge for Alta's odds at a top 8 seed. They got off to a good start with a 9-7 comeback win in the first game.
On the season so far, Coach Connelly said, "Not a great last few weeks. Didn't play as well as we would've liked against Timpanogos. It's a big week for us. If we win today we will have the same record as Orem. The hope is that we will be 16-6 going into the series with Mountain Ridge and then if we come out of that with 2 or 3 wins I think we will be in a great spot for a top 8 spot."