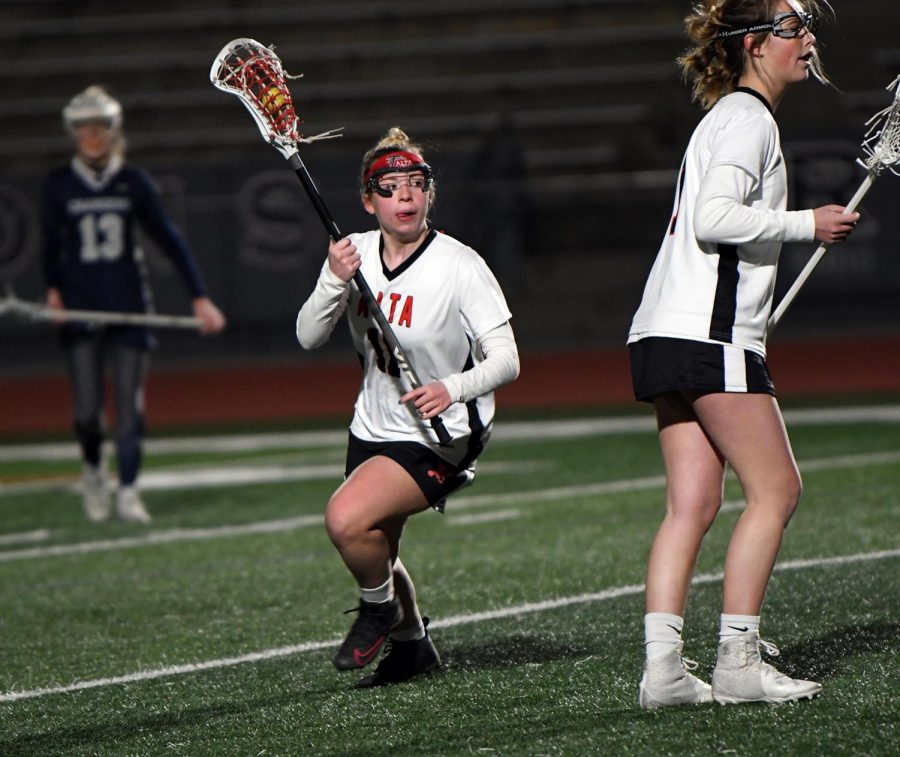 Girls Lacrosse Finishes the Season Strong
The girls crushed most of their opponents this season and ended in second place in Region 7. State play begins May 18th and the team is hopeful to make a strong showing there.
Eliza Johnson was the best scorer on the team with an incredible 61 goals, and Kate Johnson came in second with 34 goals.
For Eliza, the game is fast and fun. "It's more about the mental game, and being aware of what is going on in the field," she said.
The team has 32 amazing players, and they all love the sport. They are all trying their hardest to improve, and win more games.
Knowing your teammates is another key to success. This team is close and has good chemistry. "Lacrosse is a lot of fun, Aubrey Waddell said. "I love being around the team."