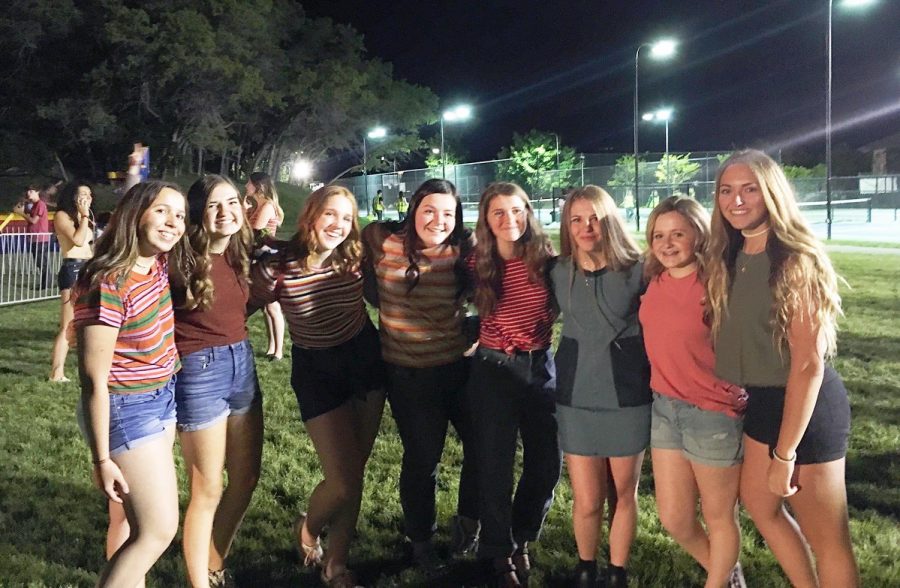 Annual Pepperwood Graduation Party Back for 2021
Beloved Alta Tradition Returns After the "Covid Year"
After a year of troublesome and extremely strange experiences, students lives' are finally returning to some normalcy and attending this year's Pepperwood Graduation Party is just the beginning.
The Alta High School PTSA and Pepperwood Homeowners Association is once again sponsoring the annual graduation party for Alta Students and others in the valley at the Pepperwood Park on May 26th from 9 p.m. to 2 a.m.
No tickets will be sold at the door. Tickets were sold previously at Alta, then the Pepperwood pavilion, but they are no longer on sale at Alta. Ticket chair Robyn Scharman advises students watch social media for future ticket information. "We want Alta students here," she said. "We are limited to 1,000 students this year."
"
The party marks the end of the school year and sends the graduating class off in a great way."
— Tommy Oliver, Alta Senior
This party, now in its 30th year has always been a big deal with students, usually the upperclassmen, and has become a sort of rite of passage. Alta senior Tommy Oliver said the party "marks the end of the school year and sends the graduating class off in a great way."

The party is supervised by adults and chaperons to make it a safer environment for those who participate. However, it doesn't make it less of a party! Students agree that having adults there doesn't dampen the party or make it feel like a kids' event.
Students can expect a good time according to organizer Stefanee Jessop who calls the party a "safe place to celebrate with friends." The $30 per person price tag gives students access to live music with a DJ, a mechanical bull, photo booth, tattoos, carnival blow up jump toys, the Weezer-carnival ride, and all you can eat food from Dominos Pizza, Hot Dog on a stick, Soft serve ice cream, popcorn, candy, soda / water and for breakfast Krispy Kreme doughuts with chocoate milk and juice.
Students can also use all of the facilities at Pepperwood including the pool, pickle ball, sand volleyball, tennis courts and basketball.
"This party should not be missed," Jessop said. "All Alta students are invited!"