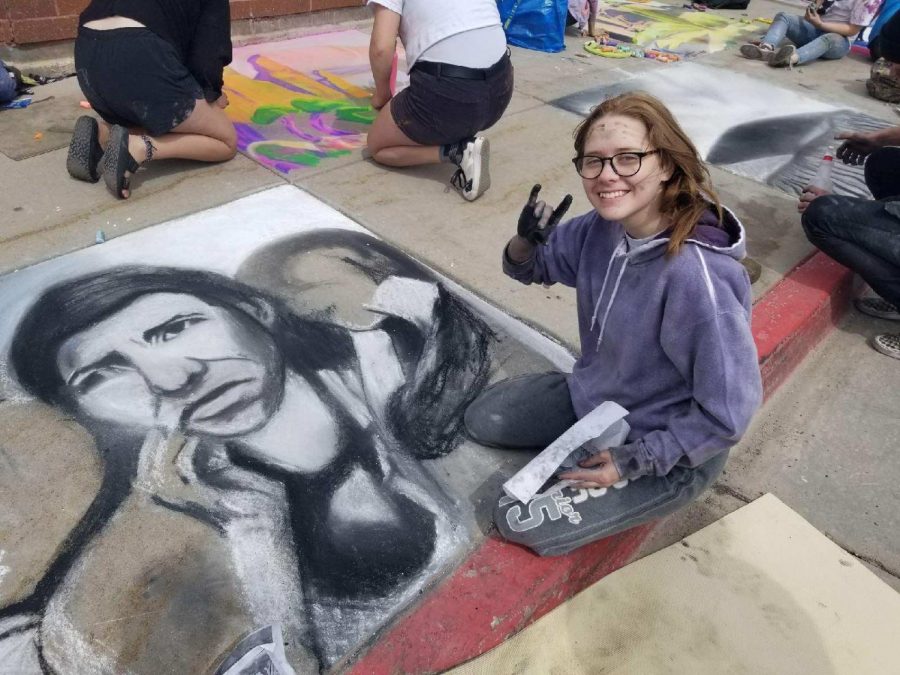 Students Prep for the Art Department's Chalk the Walk
Applications are available in the art classrooms and due to Mrs. Crane by Thursday, May 14 at 2:45 PM.
36 years and running …. It's time for Chalk the Walk.
Chalk the Walk will begin on May 21st at 9 am on the sidewalk between the performing arts center and the school.
Chalk the Walk is a great opportunity for Alta students to get involved with the school. You do not need to be good at art to participate. 
Students participating in Chalk the Walk work in pairs to recreate a famous piece of artwork that applies to the theme. This year's theme is transportation. It will show off all of the places that we could not go over the quarantine. It is amazing to see all of these amazing works of art in another form.
Applications are available in the art classrooms and due to Mrs. Crane by May 14 at 2:45 p.m. Come down and grab an application because, as Mrs. Campbell said, "It is fun, inclusive, and art inspiration."