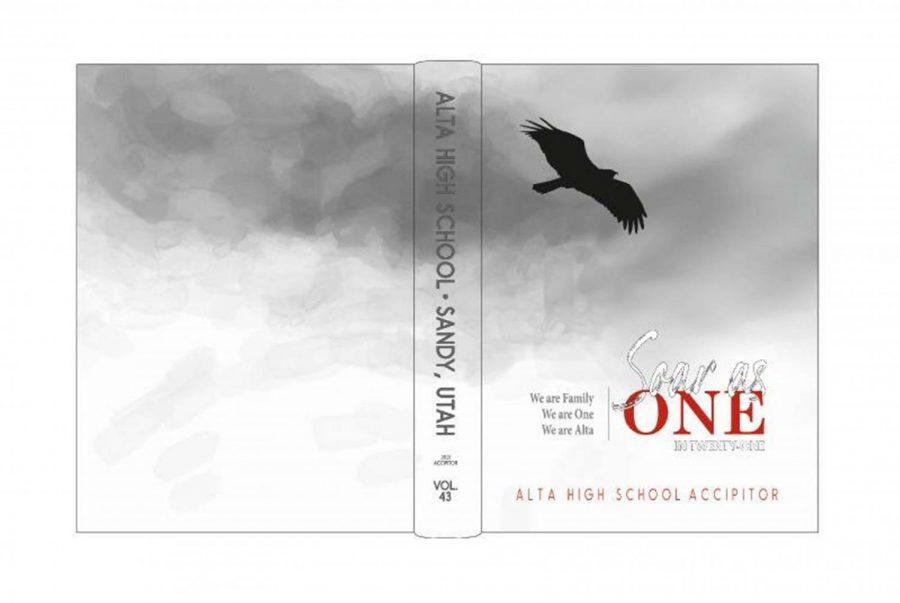 Yearbook Day is May 25; Make Sure You have a Copy
The last day to pre-purchase a yearbook is Monday the 17th in the Main Office. Book price is now $60. 
COVID eliminated last year's yearbook day, but that's not the case this year. Yearbook Day will be Tuesday, May 25th in the commons.
Seniors will get their books following their graduation practice and year end slideshow. After that, the other grades will see the slideshow and then get their books.
Most yearbooks have been pre-sold, but the school ordered 200 extra books that will be presold through May 17th in the main office. After that students can purchase a yearbook on yearbook day. Price is $60.
This year's book chronicles an extremely unique year. Yearbook Advisor Denise Ferguson said this book accurately tells the story of this year. "Remember back to the beginning of the year when we were quarantined, and school life changed every month because of COVID," Mrs. Ferguson said. "A record of that is in the yearbook."
Ferguson also said the school was able to publish photos of all the students, clubs, and all activities of this year. "The one thing missing from his book is large student crowds at football games and I miss that," she said. "However, we are lucky and probably have one of the most complete books in the country because we were here in school most of the year."
"Other schools were all online and most events and activities were completely cancelled," Ferguson said. "That's not the case for us. We have covered everything this year to the best of our ability."
To Ferguson, yearbook day is "the happiest day of the year because it marks the end of year and serves as a symbolic reminder that summer has arrived."
This year's students are looking forward to signing yearbooks. "I didn't really get a chance last year to say goodbye to all my senior friends before they graduated, said Paige Blair. "Yearbook day is a good opportunity to write final well wishes at school to your friends that you might not see for a while before summer hits. Plus, last year's yearbook feels empty without the notes and signatures in it." 
Students are excited to get out and get their yearbooks signed by their teachers and friends, "I always like having people sign my yearbook and me signing theirs," said sophomore Macy Wood.
"
I am looking forward to yearbook day because, looking back on my memories and good times helps me to remember all of the amazing things I accomplished over the year!"
— McKayden Frazier
Tohri Honarvar also looks forward to the day. "I'll be able to get signatures from cool teachers I've had during all four years of high school," she said. "We didn't get to do that last year."
Some people's favorite parts about yearbook day are reminiscing through the book, finding pictures and quotes of their friends and looking back on the years memories.
"My favorite thing about the yearbook is the page on the musical," said Megan Palmer. "It is one of my favorite events of the school year and it's so fun to reminisce over the pictures and remember how much fun it was!"