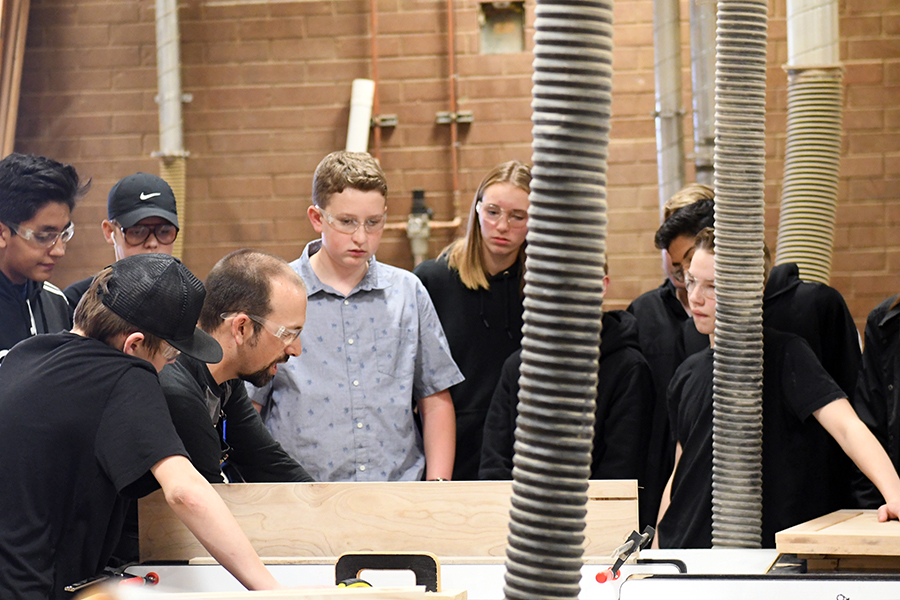 Alta Woodworking Students Place in Utah's Talent in Wood Competition
After almost a full school year of hard work, many woodworking students are ecstatic to have received awards at this year's Utah High School Woodworking Competition.
Out of 22 Utah schools participating in the event, Alta students claimed six awards.
Sam Wright's beautiful rose carved guitar took second place, while Jude Sander's mountain scene guitar took third in the musical instruments category.
In the same category, Holland Van der Beek and Ethan Wahlstrom received honorable mention awards.
Moving on to the so called "case goods" category, Cooper Morgan's handcrafted bookshelf placed second, and Zach Nelson received an honorable mention with his "twisting heart puzzle box."
For Woodshop teacher Joey Newman, the competition showcases the hard work of many students who begin the school year with a concept in mind for their project. Months and hundreds of hours later, they produce something they can be proud of. "I love seeing the creative ways that students come up with to customize their guitars and ukuleles," he said. "The creativity is amazing!"