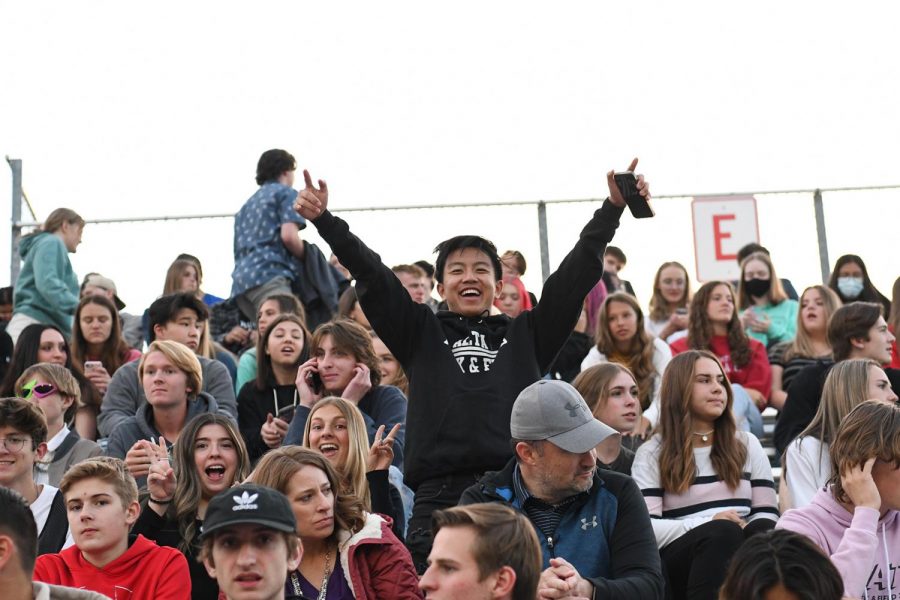 Alta's Final Farewell Unites Students and Brings School Spirit Back from Its Covid Quarantine
Alta's Final Finale closed the 2020-21 school year on a high note! Students had fun and felt united for one of the first times this school year.
This wonderful finale showed lowerclassmen what Alta's school spirit normally looks like, and gave upperclassmen a fond farewell.
Fireworks, burning of the "A," food trucks, speeches and performances created the perfect end-of-year social activity for this COVID dominated year.
Student Government wanted a final activity that would bring everyone together and show underclassmen what school spirit is like during a normal year.
"Since we didn't have our Homecoming pep rally this year, we want to make up for that before the school year ends," said Sadler Jones, SBO chief of activities officer. "Everyone felt school spirit like they haven't felt before."
Student government doesn't want school traditions to die. "We feel is imperative that spirit be restored and raised higher than it was before," Jones said. "Alta has always been a school full of pride and spirit. This event let's us say that we have survived the COVID pandemic."
Principal at Alta, Dr. Brain McGill loved that "students were able to gather and embrace without masks; and enjoy the ability to connect and make fun memories that will last a lifetime."
Students even gathered on the football field after the event for school chants and emotional goodbyes.