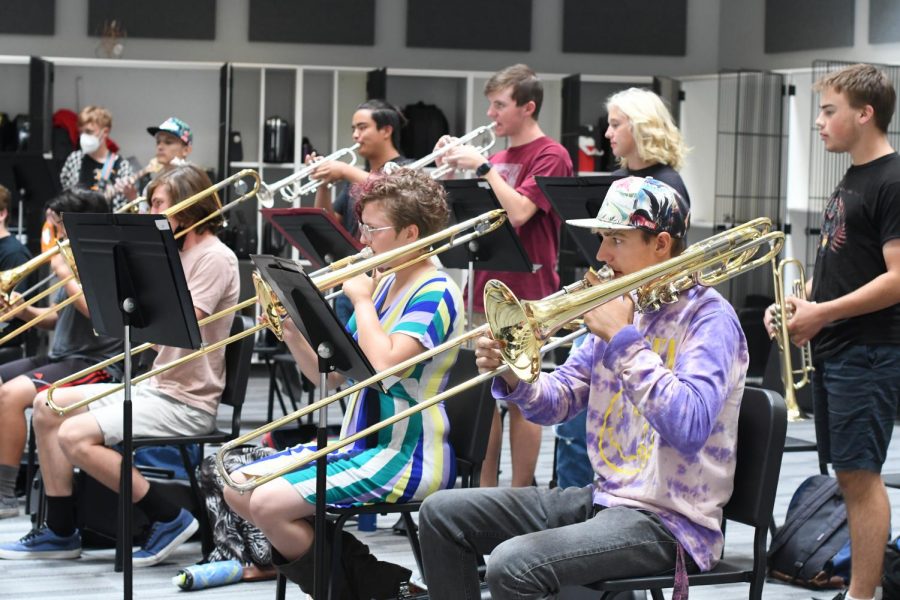 Alta Band Class 2021-2022
As school returns, band class is up and running with new recruits as well as new excitement!
Alta High band is up and running for the school year 2021-2022! With fascinating instruments to the amazing students as well as band teacher, Mr. Schabestari! 
Band director, Mr. Schabestari, says "The Marching Band has been rehearsing since May, and we have the largest marching band in school history, about 100 people in it. We have students joining us from Corner Canyon as well as Jordan High School. We are also preparing for our fall musical, Spongebob the Musical with the pit orchestra."
Band takes a lot of dedication as well as determination; it's amazing to hear about how the students view band. The majority of the students find band as a creative outlet, especially during the pandemic.
"It's fun, I haven't been in the class very long, but Schabestari seems like such a fun teacher" one student had stated.
"I really like band," another student added. "The teacher is great and playing the instruments is very relaxing."
Band is a very inclusive class, it has so many different students from so many different background, and they are all coming together to create a beautiful song, with their own instruments.