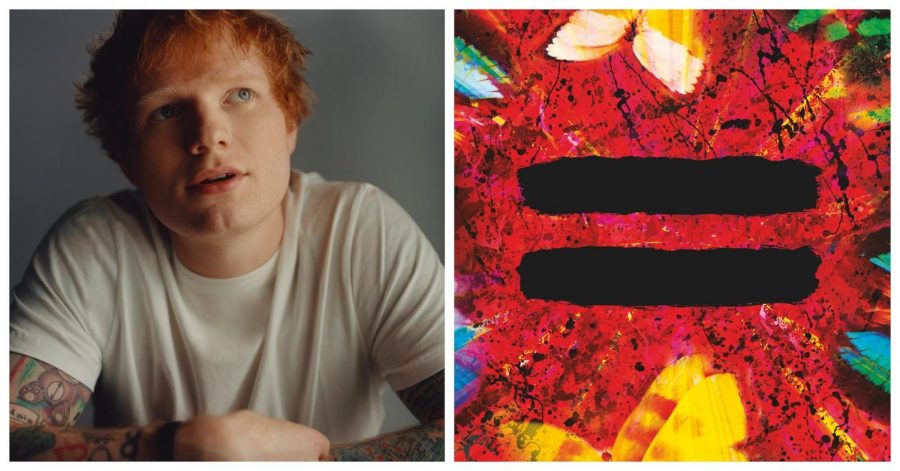 Ed Sheeran Album Announcement
Ed Sheeran recently announced his upcoming album "="
There is good news for music fans everywhere.
On Thursday August 19, Ed Sheeran publicly announced his new album, "=". The album will be released on October 29th, 2021. 
Sheeran commented on his fourth studio album, saying, "I started writing and recording this album June 2017. It's been a long, long process. I've been through love, loss, new life, grief and everything in between during the whole period of writing it, and I feel like it's really a coming of age record."
The album cover features a large equal sign, bright colors and butterflies which he claims represent a "new life." He said, "I've been through, over the last four years, different experiences in life, including getting married, having a kid, losing a friend." 
He has already released two songs from the album called, "Bad Habits" and "Visiting Hours." Mallory Goodfellow said, "I love his new song 'Visiting Hours!' It's so amazing! I love that he talks about something so real that a lot of people will be able to connect to!"
Alta High students are heavily anticipating this release. In fact, multiple Alta students have posted Ed Sheeran's announcement to their Instagram stories. It will be his first album release since 2019.  October cannot come soon enough!
"
I've been through love, loss, new life, grief and everything in between during the whole period of writing it, and I feel like it's really a coming of age record."
— Ed Sheeran