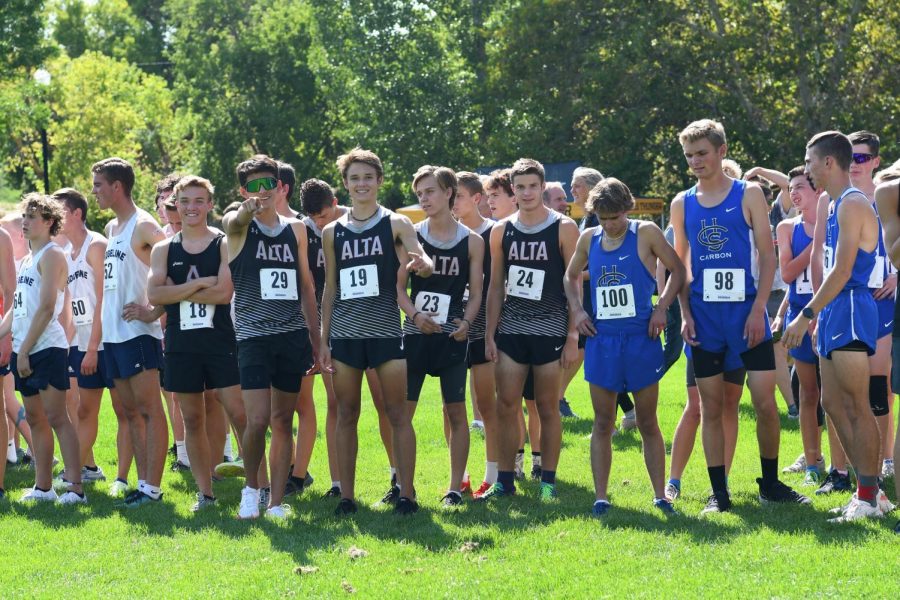 Cross Country Team Unites for Another Successful Season
Running may not sound like your idea of fun, so what makes the cross country team run miles each day?
To Cameron Archer its beating people in races. To Abby Hansen its the friends on the team. Everyone has their own drive, and these reasons help our athletes push themselves each day at practice.
The team has been training hard since early June and many runners hit over 300 miles during the summer months. Team members are often running over 35 miles a week, sometimes getting 8 miles or more at practice.
This, however, is  what the team members thrive on. "[I] feel like I'm on top of the world," mentions Hailey Jones. "I love exploring more places I've never been".
The teams first meet was on August 11th and they just competed in the Pre-State race this Wednesday. Players have been greatly improving each race, setting new personal records (PR's) and placing higher in meets. "We've come a long way," says Coach Bennion. "Our team is really working on positivity, and coming together as a group and as a team."
With cross country divisionals in roughly a month, the team is working hard to improve and place well. "People have been putting in a lot of effort this year," Luke Bjerregaard noticed, and that effort will surely pay off. Last year Sarah Schumann and Austin Reich qualified for state at the same divisional course, and we hope this year, our boys and girls teams will place well again.