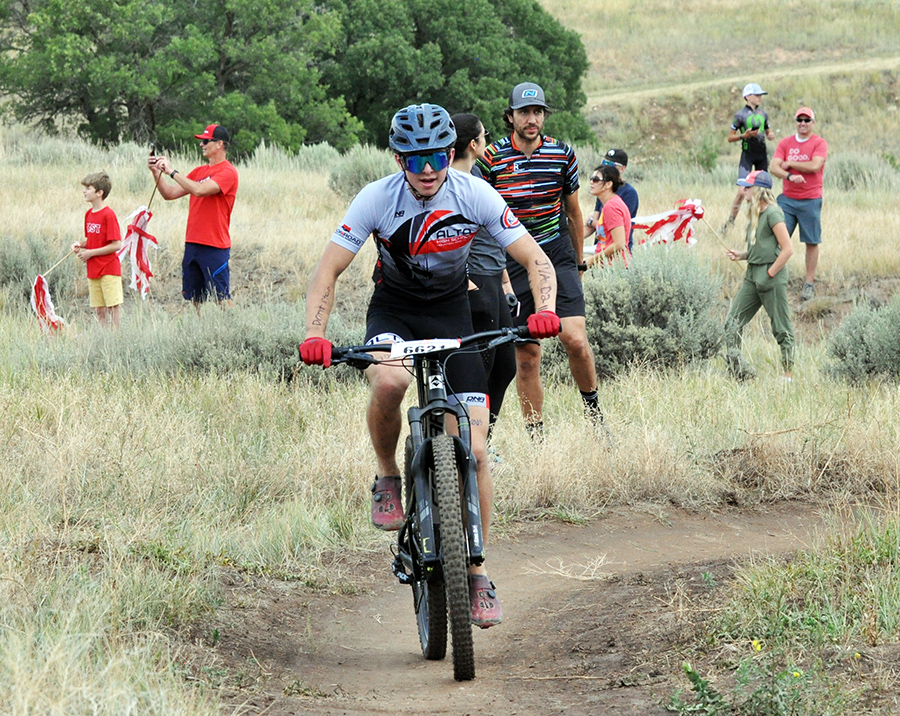 Alta Mountain Biking Returns for First Race of The Season
Alta's Mountain Biking team finished first race on August 21st! The earliest race was at 10:50am after the half hour delays all morning due to thunder and lightning. Some races were even cut short from unforgiving weather conditions.
One Junior, Anderson Lewis stated that the track was so bad that their tires had no traction against the ground, which made them slide all over. After the first lap, however, the riders were feeling more comfortable and were used to the way their wheels slid. This helped them continue on the race as usual.
The Mountain Biking season starts in July and lasts until around Halloween. The races are usually on Saturdays, with practices Tuesdays, Thursdays, and the Saturdays during the summer. Pre-rides allow the bikers to ride the track before their races, and get the feel of the land. Most of the time, if the race is close to our hometown, the team will Pre-ride a week prior to their race. If it's far away from Alta, riders go up the day before to practice on the track, then stay the night as a team before the race the next day.
Bri Rees, a Junior at Alta high has been riding with the team for two years. She says, "Here is how to win: Go Fast, don't crash- if your eyes aren't bleeding you're not going fast enough".