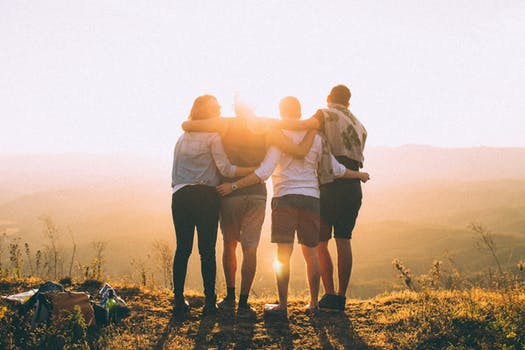 Sun Will Rise on a New Year at the Senior Sunrise Celebration
Senior Sunrise will be Tuesday, September 14th at 7 a.m. on the football field.
After four long years, seniors sit on the grass, holding a fuzzy blankets close to avoid the crisp breeze nipping their faces, waiting anxiously for the sun to rise. Minutes later, bright colors light up the sky. The sun finally rises!
"
"As it is our last year, we have the potential to create an environment of lifting each other up and supporting each other through our dreams. I ran a whole campaign on this- being each other's neighbor. It's important to know that there's someone, even if it's just one individual, who's in your corner. I hope that at senior sunrise, this feeling can be instilled among everyone present.""
— Logan Christiansen
This year's traditional Senior Sunrise is taking place Tuesday, September 14th during Homecoming week, at 7:00 am on the football field. Breakfast will be provided.
"I think that it is going to be a good start to the year." Logan Christiansen, this year's Senior Class President said. "We are making up for with lost time. I'm very excited. This tradition has been around for many, many years, and with that, I think it's important to carry it on, no matter what the circumstances are!"
Last year's Seniors weren't able to have a Senior Sunrise to start the year. Their celebration was postponed to the end of the year, so this year's seniors should consider themselves lucky and make the most of the event. It will be a fun way to kick off this year and spend time with our peers.
Christiansen said he hopes that seniors will feel "a sense of hope, a sense of unity."
It will be nice to bring back the tradition and to spend time with each other, especially because we were unable to last year. Senior Class Officers hope the seniors will make the effort to attend and tell their fellow classmates to come too!