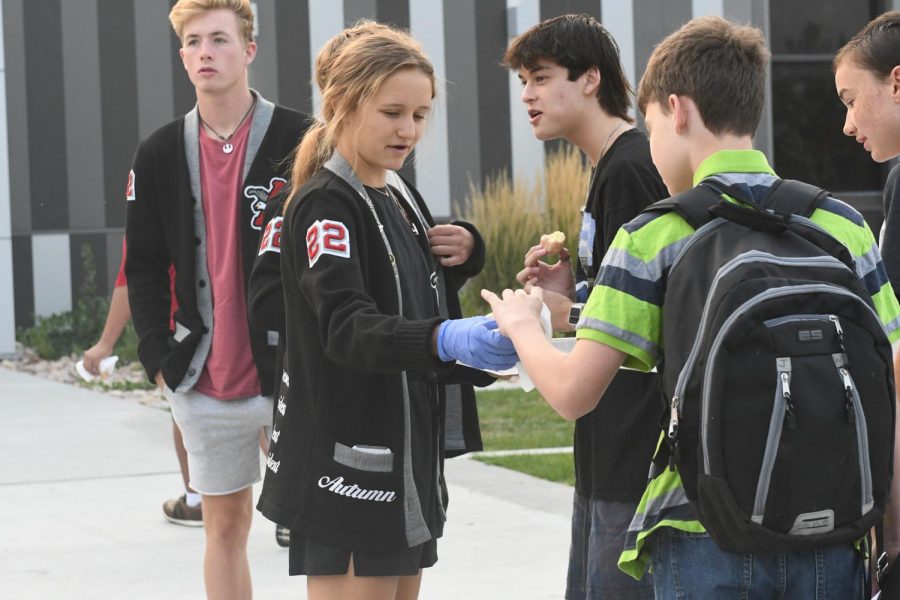 Students Live School Life as Normally as Possible
As summer winds down, it's that time of year again, back to school. For some it is exciting, but others they feel summer went too fast for them.
Some students however, do not seem too happy about having to come back to school.  There are also students who have mixed feelings about this school year. "It sucks because we have to come back to school, but it's good that we have more things to do," stated Lance Green.
No matter how you feel about school, it's good to be back to normal.
"I like [being back at school] more than having to wear a mask and not being able to do anything," said Austin Simpson stated.
For students, they feel that summer was getting boring and seeing friends would be nice again. Junior Porter Hollburg couldn't disagree, "You get to see all your friends, which is nice, and summer is awesome, but towards the end it starts to get a little boring."
One of the most highly anticipated things that Alta Students look forward during the year is seeing friends daily.
"
I'm just glad I get to be back and see my friends all the time, that is my favorite thing"
— Westin Green