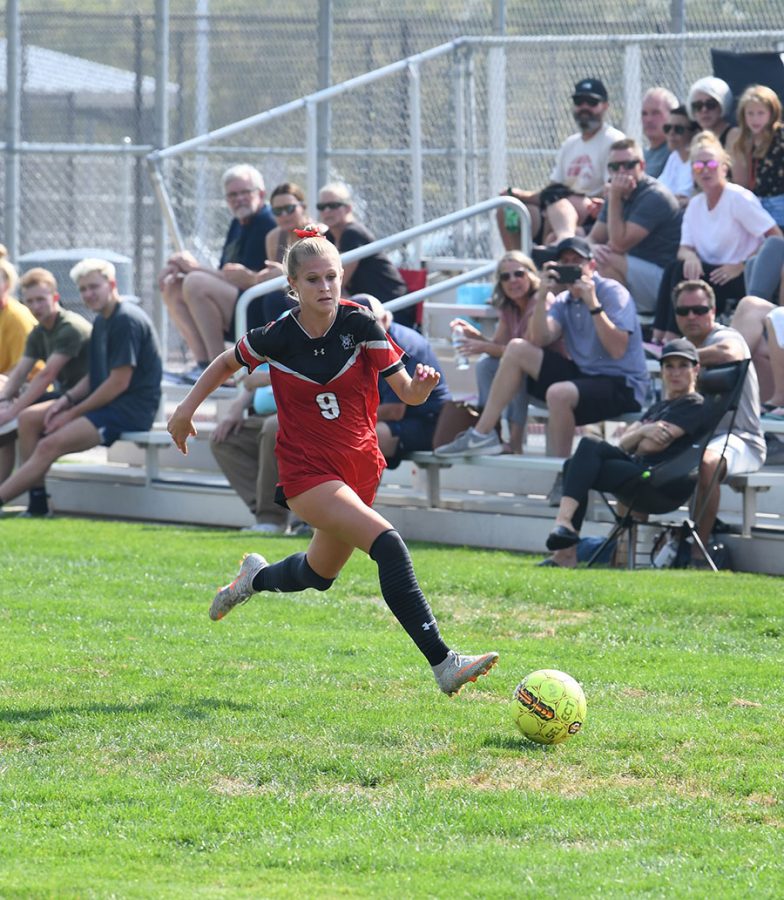 Girls Soccer on a Roll after a Couple of Losses
Despite starting the season with two losses, the Lady Hawks Soccer Team has managed to recover their form and win six out of their last seven games. With six wins and three losses, it places them in 3rd place behind Timpanogos and Lehi.
Coach Mckenzie Hyer credits this comeback to the chemistry between the girls, "They are really good friends both on and off the field, they care about each other, and that care is showing on the field, and that's why they're being so successful," she explained.
After their two losses in the beginning of the season, the girls decided that they were ready to to start winning. They made the decision to work harder during practice, and communicate better with their teammates.
"
The girls hard work and resilience allows them to be successful on the field."
— Coach Mckenzie Hyer
Recovering from last season's lack of play and various difficulties due to Covid-19, Coach Mckenzie Hyer talks about the different adversities they've had to endure this season, "With all the smoke in the air, we've had to cancel and reschedule games, we've never had to do that before with the girls. There's been a lot of adversity this season that we've had to deal with and work through."
The team is happy to be playing and taking it one match at a time.