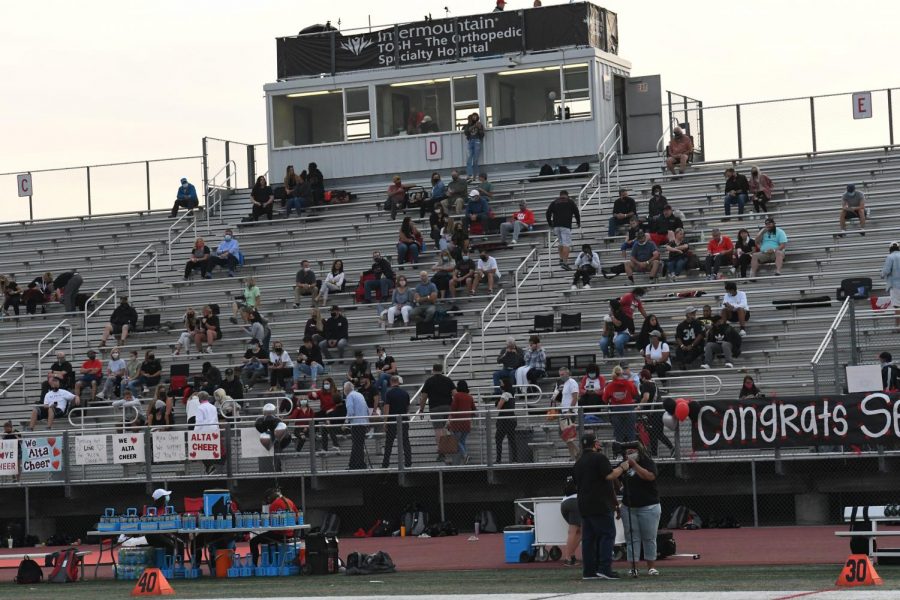 Beloved Homecoming Traditions Return for the 2021 School Year
After only being able to hold one dance last year due to health and safety, the student body is stoked to be able to have Homecoming this year.
"
I hope students will feel proud to be an Alta Hawk. I hope they feel connected to the school through all the traditions we will do."
— Autumn Engstrom: Student Body President
The Student Body Officers have planned a fun-packed Homecoming week. Next week will be full of activities from Monday, September 13th through Saturday, September 18th.
On Monday, the 13th, Alta will be holding the annual Homecoming Assembly in the morning during advisory, with the Homecoming Pageant later at 7:00 pm. The Homecoming Pageant is an opportunity for Homecoming Royalty nominees to show off their skills and talents.
Tuesday the 14th will be Senior Sunrise, a long lived High School tradition that goes hand-in-hand with being a senior! Seniors will watch the sunrise at 7:00 am. Breakfast will be provided by Student Gov. Later that day there will be a Spikeball tournament at 3:00 pm on the football field.
During lunch on Wednesday, Student Government will hold lunchtime activities and vote for Homecoming Royalty.
The Homecoming Parade will be on Thursday the 16th at 6:30 pm, with the Pep Rally to follow. At the parade, Alta's beloved Dance Company, Cheer, Marching Band and other clubs/teams will perform.
To conclude the week, Alta will hold a tailgate on Friday at 5:00 pm. Tailgates are a fun way for people to come together, eat and share! After the tailgate, the Football team will play Timpview High at 7:00 pm for our Annual Homecoming game.
Last of all, on Saturday, September 18th, Alta student body will come together with the theme "Let's Groove"  at the Homecoming Dance at 8:00 pm in the commons. Grab your date or friends and come groove!
This year, we are so lucky that things are returning back to normal so we can safely participate in all the exciting High School traditions.