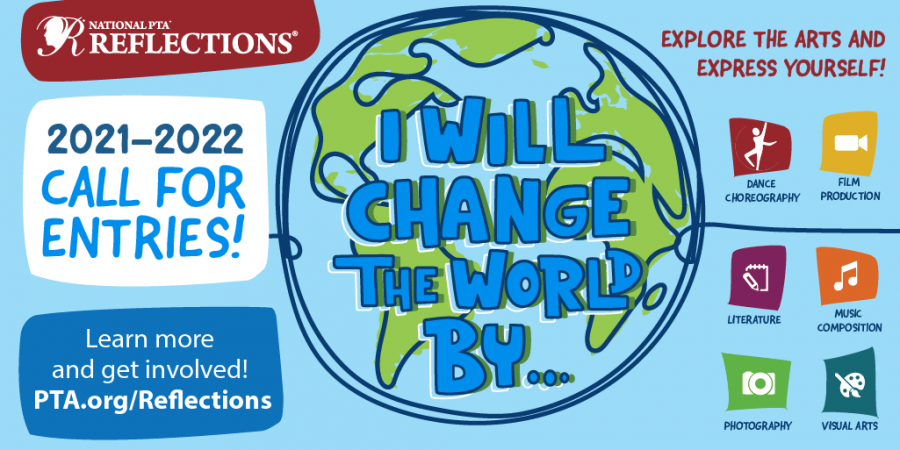 Sterling Scholar Applications Due October 13
Reflections has returned to schools this year! Entries are due in the Main office October 13.
Reflections has returned for the 2021-2022 school year!
This year's theme is "I Will Change The World By…" Students can create a written piece, music composition, dance, or artwork that fits the theme. Entries are due Wednesday, October 13th in the main office.
Alta's PTSA will be offering cash prizes for this year's winners.
Reflections is a PTA-directed program that provides opportunities for students to share their artistic talents. It has been running for over fifty years. Over 300,000 students nationwide submit entries each year. In this year's Reflections program, students will submit their work using the new Utah Reflections Online system.
The link to the registration is as follows:
https://www.surveymonkey.com/r/21-22ReflectionsRegistration
Elizabeth Miles, Associate Region Director of Region 17 PTA states that Reflections is an exciting opportunity for kids. 
"
"An opportunity to express their creativity and get recognized for their talents.""
— Elizabeth Miles
Mrs. Miles also went on to say that students who advance to the National Level also have the opportunity to win money for college.