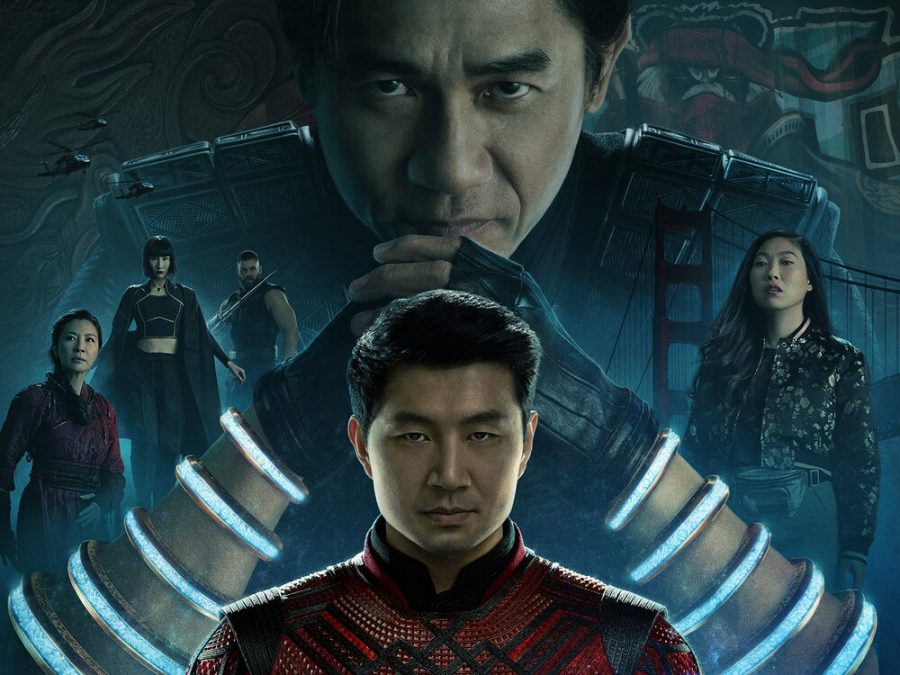 "Shang-Chi" is a Must See Movie from the Marvel Universe
A movie review of Shang Chi, the 25th film of the Marvel Universe that has been well awaited for.
Last weekend, on the 3rd of September, the Marvel Movie Chang Chi was officially released in theaters! This movie has been waited for since it was first teased in middle of April this year, and it did not disappoint.
The Movie is about Shang Chi, a man who lives a comfortable life in San Francisco, until he is pushed back to his long left life in China, where his old family life resides, and becomes entangled in an action packed adventure to save his family and it stretches to even saving the world.
The movie has been a total hit within the first few days of it being out, with a 4.7 out of 5 star rating. The movie has been applauded all over for Asian American Representation. The majority of the cast is Asian and has amazingly cultural influences from China involved in the movie.
The cinematic choices were geniously produced, with inspiration from Chinese Dramas, which have heightened in popularity over the past few years. The action scenes were articulately choreographed and elegantly portrayed, with lots of them in the movie to enjoy. The movie was so visually pleasing with amazing settings, creatures, and camera work to keep you interested and entertained.
The characters and storyline was enjoyable. Shang Chi's best friend Katy, played by awkwafina, consistently made audiences laugh, and smile at her relatability, and hers and Shang Chi's dynamic was enjoyable to watch. The storyline was understandable and made you feel for the characters, you could even feel sympathy for Shang Chi's father, a villain in the story.
The music selection and soundtrack for the movie was also thought out, with most of the songs by Asian and Asian American music artists, such as 88rising, Niki, Rich Brian, Warren Hue, Keshi, and even features Korean artists like DPR Live and DPR Ian, Mark Tuan of the well known kpop group Got7, and Korean solo artist Bibi and many other artists. To add even more to the list, Saweetie, DJ Snake and Simu Liu himself. The instrumental music was beautifully orchestrated and had many Asian influence which was enjoyable to viewers.
If you were to ask me personally, it was hands down one of my favorite marvel movies. I loved the Asian influence and approach to it, appropriately so. It made me chuckle, get nervous during certain action scenes, I even teared up at certain moments. I enjoyed so many aspects and would  definitely recommend to everyone.
Shang Chi was hands down one of the favorite movies of the year so far, and many are already excited to see future projects with the same characters in the Marvel universe.