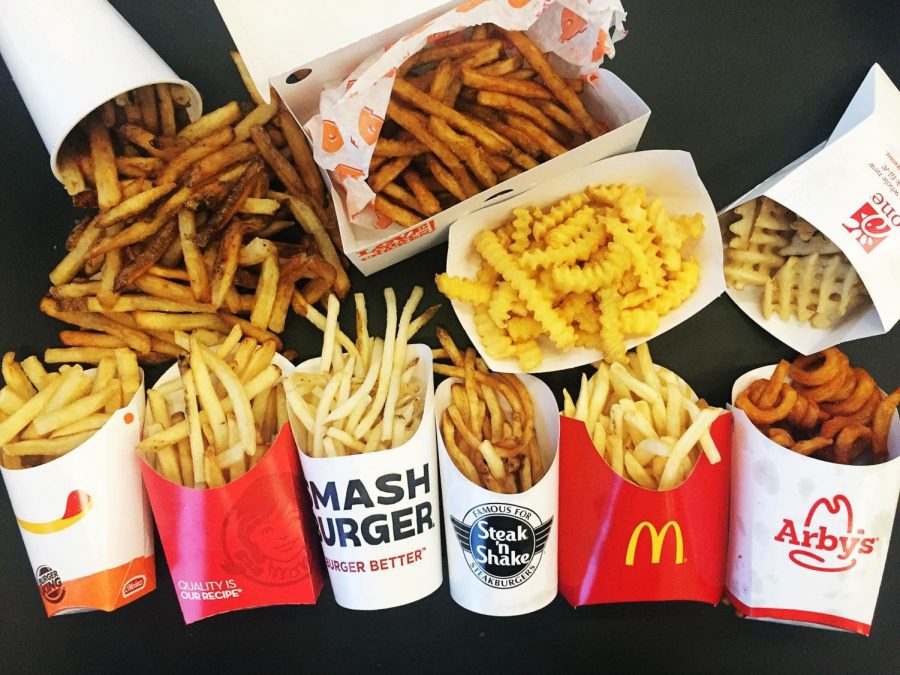 Which Restaurant Has the Best French Fry, According to Alta Students?
Alta High Schools opinion on the popular American food.
French fries are a very popular American food made by frying strips of potatoes in oil. Typically, fries are eaten at fast food restaurants but some have been adapted to be served at gourmet eateries. Fries are popular with various sandwiches or burgers and are available at almost ever restaurant. The average price for regular fries is around $2.50, but can be purchased in a meal for a discounted price.
A lunchtime poll revealed Alta's top places fries are McDonald's and Chic-Fil-A. People chose Chic-Fil-A for its taste with the signature Chic-Fil-A sauce. Alta Student Sarah-Jane Miller thinks "Chic-Fil-A has the best fries because they pair well with their other menu items."
On the other hand, many people chose McDonald's fries for a salty, fresh and cheap option.
Freddy's, 5 Guys, and Red Robin were also very common among high school students. They chose these for various reasons.
"Five Guys has the best fries because they taste like actual french fries and they tend to fry it in peanut oil which enhances the quality of the fry." Says student Sadie Renolds.
L.A. Times, stated, " There's a ranking of the best fast-food french fries going around, giving Five Guys the top rank and second place going to McDonald's." It is interesting how similar high school students opinions to people in Los Angeles.
Sydney Roberts' favorite fry is Five Guys,"because they always fill the bag."
No matter how delicious, french fries and poor dieting can potentially lead to bad health effects. If consumed often, they could be dangerous to heart health. Fries should only be eaten occasionally since they contain a high amount of oil and trans fat, which raises bad cholesterol.