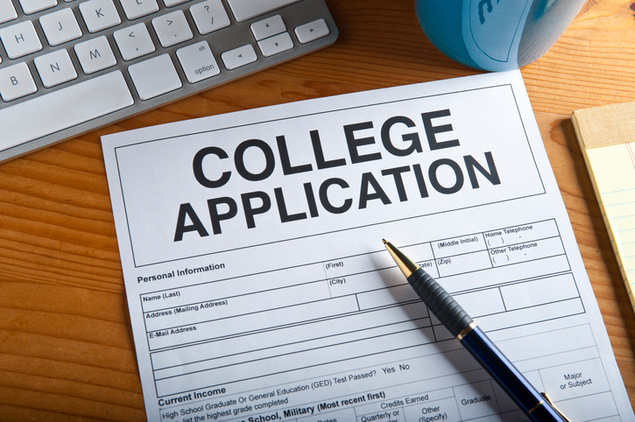 Seniors Look Forward to College Application Week
With College Week coming up, counselors encourage seniors to research and apply to colleges.
College Application Week is coming up in October from the 4th to the 8th.
In that week, Seniors are encouraged to apply to at least one tech school, whether it is a college or a university.
Counselors ask that you do research on schools that you want to apply to before this week, so you are certain of your choice. To help with the final decision, there will be an assembly on the 4th, giving a few colleges am opportunity to explain the classes and activities that they offer. Counselors will be coming to Senior English classes to help students with the application process.
Counselor Ms. Scheffner, is "exited for seniors to have the opportunity during the school day to apply to college."  
"
I want all students to know that any type of training after high school is important and valuable and we can support their efforts toward a great future."
— Ms. Scheffner
After College Application Week is the Financial Aid night, where students will fill out a FAFSA (Free Application For Student Aide) paper to determine if they qualify for financial aid. This meeting will take place October 20 from 6-8:00 P.M. in the Media Center. Seniors and parents are invited to attend. If students or parents have more questions, head to the counseling office and ask the counselors, or pick up the flyers that are available there.
Seniors already had a college week as Juniors last spring, but participating in this College Application Week is still a good opportunity to learn about colleges, submit applications, and find scholarships or programs that provide financial aid. It can be a scary process, but Alta's Seniors are in good hands.