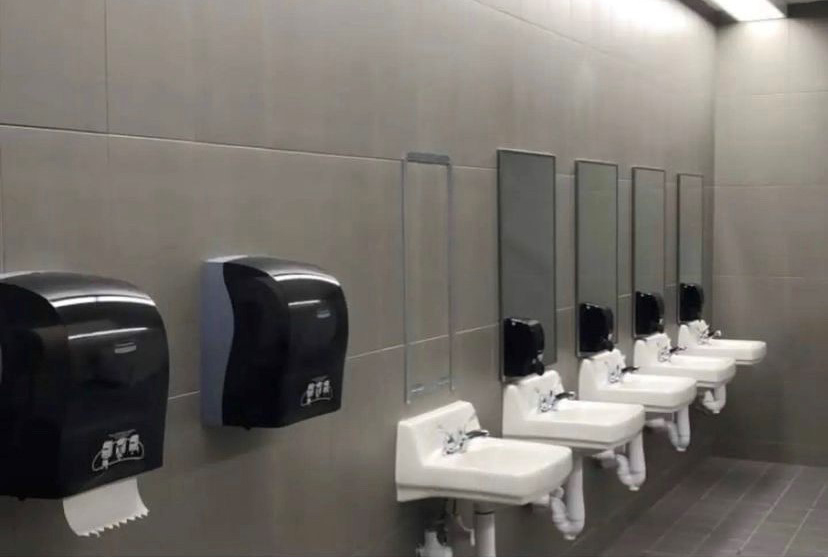 The New Tik Tok "Devious Licks" Trend Takes School by Storm
School administrators have caught several students engaging in vandalism. When students record deviant or illegal behavior and post to social media, it circulates back to school administrators.
The newest Tik Tok trend, "Devious Licks", is causing chaos at schools along the Wasatch Front, Alta included.
The first video that sparked this trend was posted on September 5, 2021. The video featured a student taking items from their school with the caption, "Got this devious lick from school."
The trend started by students stealing inessential things from school as a practical joke, but this week, it has taken a turn for the worse. The damage from this trend  is getting out of hand everywhere.
"
We have a robust security camera system and use such daily to record and capture such things as vandalism, illegal activity, and other behaviors that are not conducive to a better learning environment. …. Damage and / or thefts could in turn result in felony charges of students by the Sandy Police Department."
— Dr. Brian McGill, Principal
In an open letter to the school community, Dr. Brian McGill, Alta Principal, said some of the damage at Alta includes "breaking off soap dispensers and towel holders on bathroom walls, ripping the mirrors off of bathrooms, vandalizing the stalls, sinks, toilets, and walls within the bathrooms, and stealing school property."
This not only causes trouble for the janitorial staff, but it also puts a strain on the financial needs of the school. There have been several extreme cases that have resulted $1000 worth of damage or thefts. This is a felony in the state of Utah.
McGill wants to remind students that the consequences of stealing will follow them throughout their lives. He stated that, "[The "Devious Lick" Trend] is just one way where poor behaviors and choices will lead to long-term consequences for students who opt to participate in such."
At Alta, there is an expectation that students "SOAR." According to McGill, this means, "safety, organized, actively engaged, and respectful."  This trend is certainly not respectful to the property and staff at Alta High. "Students must band together to take care of our school and community," he said.  "Stealing is not the way to do this."
Students also agree this "devious lick" trend needs to stop. "They should stop immediately," said student Ryder Graham. "Things have gotten out of hand."
"They aren't that funny," said Bryce Maxim. "They need to stop."