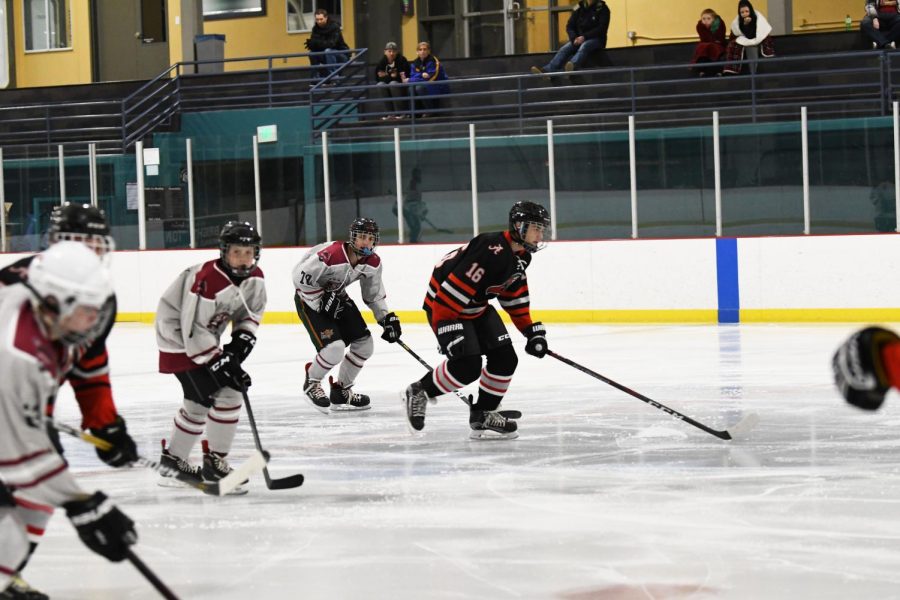 Hawks Lace Up Their Skates for the Season
On the Alta hockey team this year, there are 16 players and two goalies. Most of the players are sophomores, with a couple of juniors and a senior.  The team has three coaches this year. Head Coach Craig Woolston and Assistant Coaches AJ Deherrera and Nate Evans are planning for a successful year. The team captain this year is Preston Ludlow, as voted by the whole team.
Alta's hockey practices are an hour long including 45 minutes of dry land: off ice workouts. The kids on the team seem really excited about the season starting. Josh Graham said he's "excited to start the season." Each hockey game has three 15 minute stop-time periods of play. There are also chances to win tournaments this season.
"One of my goals this year is to win state championship," said coach Craig Woolston. Javier Delgado stated, "We're gonna win state champs." The players this year seem very excited to finally start the season and are hungry to take state this time around.
"I feel like we have a good team this year," said Benjamin Fitzmayer.
Hawks are excited to get back on the ice and make their school proud!