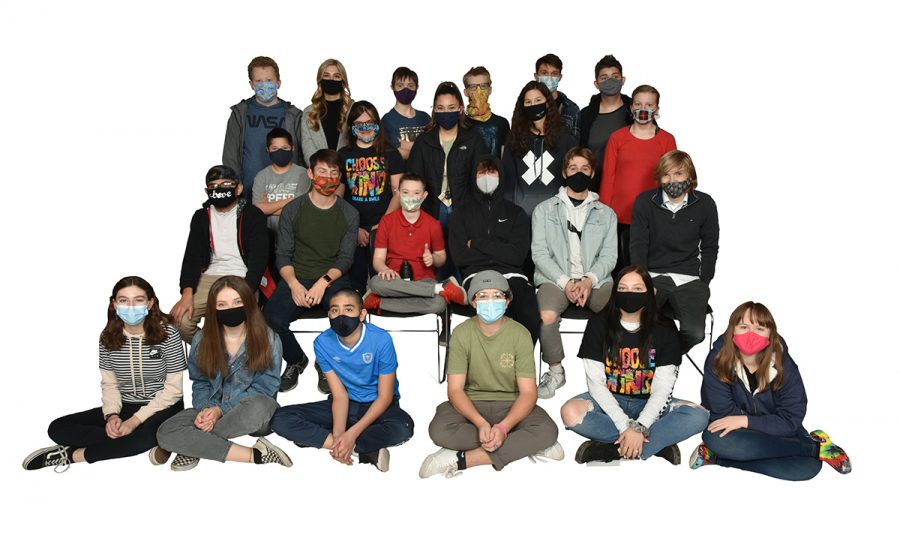 Peer Tutoring offers Mentorship Opportunities within Special Education Classes
Both Peer Tutoring and Happynings Club provide a great chance for students to make friends and become mentors
Peer Tutoring is likely one of the most beloved classes at Alta. Ask anyone who's taken it and they'll tell you it was an eye opening and rewarding class.
So what is peer tutoring? Peer tutoring is a class offered to Juniors and Seniors that allows them to work as mentors to students in the Alta Special Ed. classes. Students help their peers with math, participate with them in P.E., and go with them to art classes and other electives.
The students love this opportunity to make new friends. "I love the positivity and the happiness that comes with helping them," peer tutor Ashlee Stoker says. "They always make me smile and their faces when you get to see them is priceless."
Additionally, the University of Utah offers a college class during second semester for peer tutoring students. This gives a chance for students interested in special education to earn some college credits. "[Peer tutoring] helps get Special Ed. teachers," adds Special Ed. teacher Mrs. Clarkson. "Kids that come in here and do this and love it, end up [as] teachers…because they took this class."
This class is especially important to the special needs students. "They make friends, and some of them are lifetime friends," remarks Mrs. Clarkson. "Its just huge." Peer tutoring really helps the teachers give each student personal encouragement in a way they couldn't do by themselves. "For one, they get one on one help," adds Mrs. Clarkson. "That's [also] where they learn their appropriate behaviors from, they don't learn them from us."
Another way that Alta students of any age can get to know their peers is by joining the Happynings Club!
The Happynings Club hosts monthly activities for students and their peers in the special education classes. Last year they did things like painting sun catchers, watching a movie, and going to the Alta Farewell. Previous years included a Halloween party, an orchestra performance, going to the theaters, and much more.
"I love being able to spend time with them and do fun activities and create a bond with them" Happynings officer Megan Johnson remarks. This club is definitely one that creates meaningful friendships. "It's nice to see [the kids] having fun and getting to know them better," adds officer Curtis Haymore.
The special education program at Alta has definitely created awesome experiences for everyone involved.