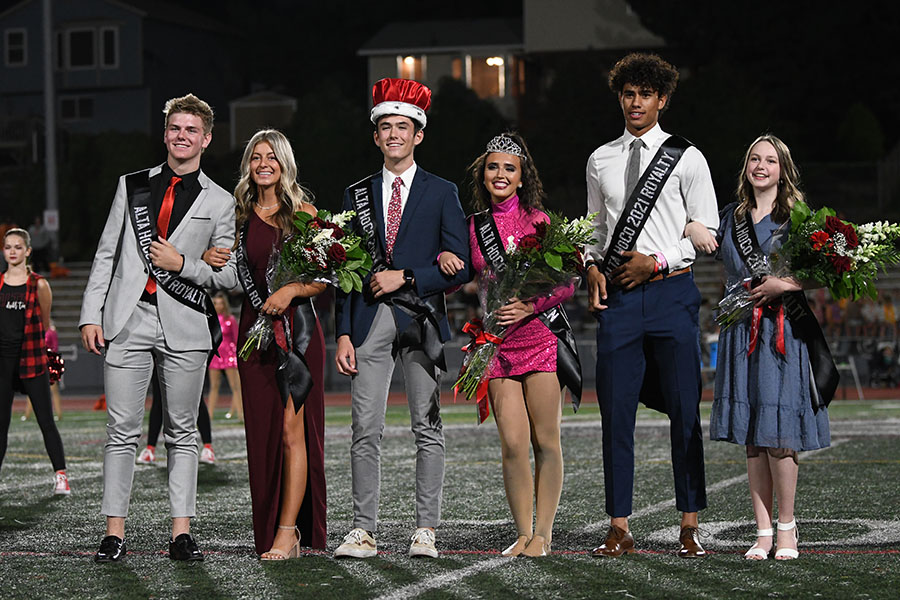 Memorable Homecoming Week 2021 Comes to a Close
Homecoming brings a week of welcome celebrations.
Alta's Homecoming week this year went from September 13-18. It was a week filled with fun and Alta pride.
It started with the assembly that showcased different Alta students and teachers on Monday. Later that night there was a pageant for the students to get to know the Homecoming Royalty contestants.
On Tuesday the annual Senior Sunrise was held and it was a great way to celebrate this year's seniors.
Wednesday had a spike ball tournament, which many students competed in.
The pep rally was on Thursday and there was a great turnout. Everyone came to celebrate the school, its various clubs, and their peers.
The Homecoming football game was on Friday, with a tailgate preceding it. It was fun to see the half-time performances and to spend time with other Alta students.
To close out the week, the Homecoming dance was held on Saturday. There were a lot of students there, and it was a great way to end this year's Homecoming celebrations.