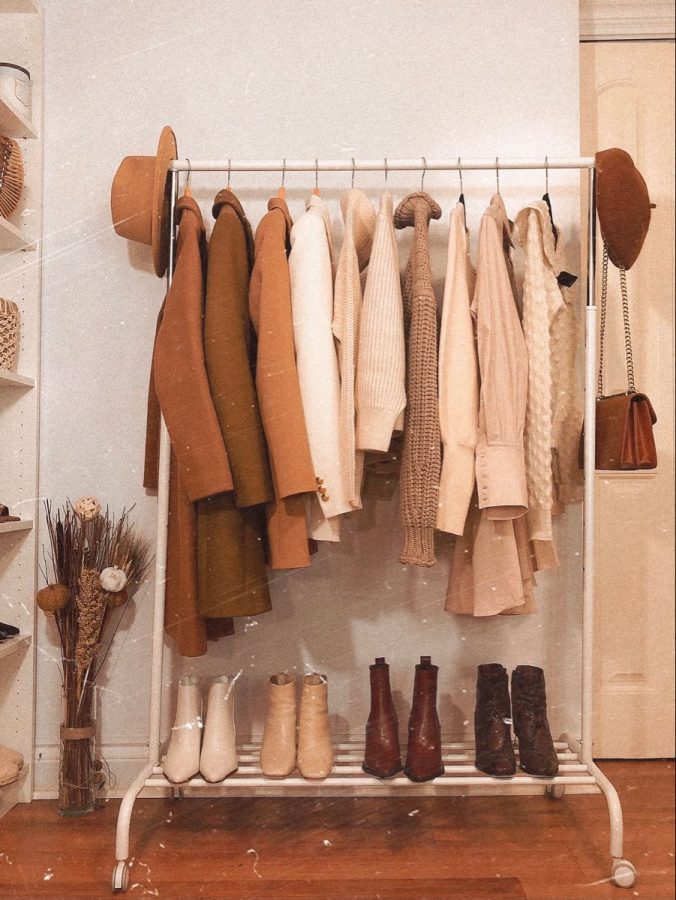 Fall Fashion Trends for 2021
Falling leaves means fall styles.
It's finally fall and it's time to update your wardrobe. Living in Utah means the cold air is coming soon, so make sure you have the right clothes.
As always, chunky sweaters, flannel and denim jackets are a must. They give off all the cozy fall vibes, while also keeping you warm.
This year it seems that styles from the 1990s are resurfacing. This includes plaid skirts, denim, Doc Martens and layering, all of which can be used to make fall-worthy outfits. A good idea is to layer a sweatshirt or sweater with a denim jacket on the outside. This is both fashionable and comfortable.
For boys, turtlenecks are making a comeback and sweatshirts are always in style. Here's a tip: wear a shirt with a collar underneath a sweatshirt to elevate the outfit and make it look like you put more effort into it.
For girls, plaid skirts paired with sweaters and boots is an easy way to make a statement. It makes your outfit look expensive without even trying. Overcoats are always a good idea too.
More than anything though, make sure you feel confident and comfortable in your clothing because that's what really matters!