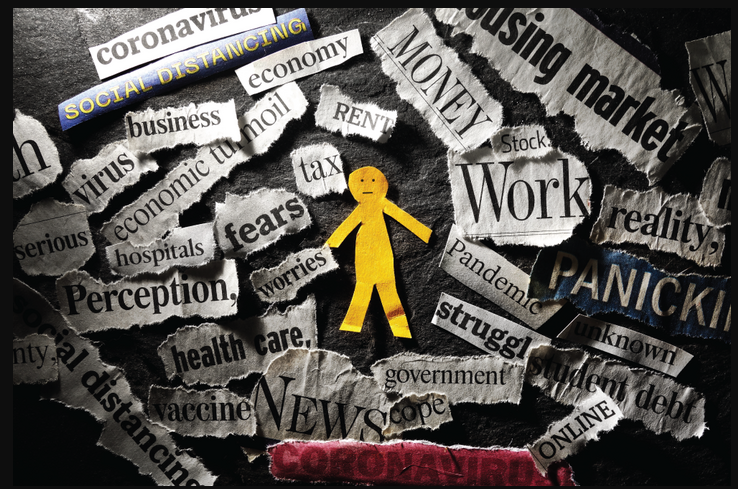 Students and Teachers Left Feeling Overwhelmed
With the school year in full speed, students and teachers are left feeling overwhelmed with the pandemic, and staying on top of their work.
Students and Teachers are left feeling overwhelmed with staying on top of work, managing the pandemic, and having short-staffed teachers.
In a recent article on KSL, it states, "the need for substitutes increased as many teachers and staff were required to quarantine." The study also claims, "A nationwide teacher shortage, coupled with Utah's growing population, are also contributing to the substitute teacher shortage."
Students and teachers are feeling overwhelmed as well as stressed with their work, and there is a petition currently going around to make Fridays an online day again this year. Teachers say they need the time to prepare for their classes and create online content. Students also stress the idea they need time to complete online assignments as well.
Students have noticed their peers feeling overwhelmed and drained, "Everyone is so drained of energy," said Annie Kemp, "students feel stressed and overworked."
Trying to balance extracurricular activities and jobs has been a lot for the students at Alta. "I have noticed many people feeling burnt out", stated Ruby Gardner, "they are struggling with their mental health."
Students are not the only ones who have recognized this problem. Teachers have also noticed that students have been struggling managing their jobs on top of their school work. Ms. Jensen said, "The one thing that I feel bad about is that my students with jobs are having a hard time and feeling overwhelmed with balancing it."
Multiple students and teachers have stated that they want Fridays off to be able to balance their jobs, extracurriculars, and school. Multiple people have stated that they believe that having Friday off will help with their mental health, extracurricular activities, and keeping them on top of their work at school.
"We need to think of what we can do individually," said Ms. Leslie Stettler, one of the school counselors. "If we can figure out what's stressing us out and work on it, it can lead us to not feeling so overwhelmed."
If students stop and think about what is stressing them out, it can help them stop and figure out the problem. Feeling overwhelmed can also cause people to lash out and one another, but if students help themselves, they can help others too.