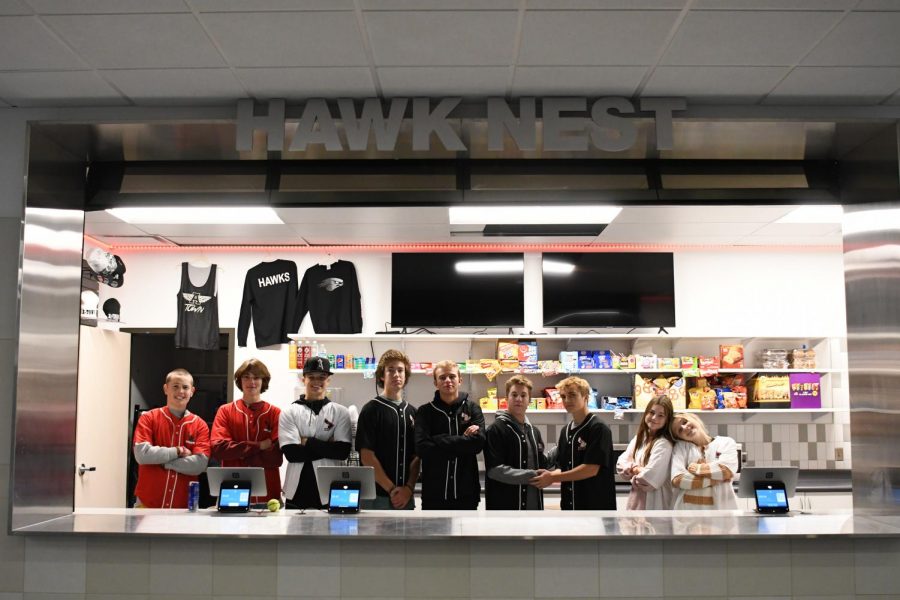 It's Time to SOAR to the School Store!
Students are excited with the big grand opening of the HAWKS NEST.
For many, many years, there has been a school store at Alta and it's open for business.
For some, "as long as I can remember, there has been a school store," said Mrs. Denise Ferguson, a 25 year Alta veteran. "The store has been all around the school, around the corner of the gym, and directly south of the lunchroom."
The new school store is in its new permanent spot this year, across from the Attendance Office. Some students have said that, "we are very excited that the store came back this year, especially since it wasn't here last year due to COVID-19."
It is now open.
Students love to work in the school store because they get to learn many important life skills. "I learned how to work the register and interact with different students." Says Luke from the school store. "My favorite items in the school store are headbands and slushies, those are always fire." There will be no new items this year but students' favorites will still be there. The school store also has a variety of Hawk Apparel for students to show their school spirit. 
Also, the price ranges are pretty fair! The food ranges from $0.25 to $1.50! The merchandise is a bit more expensive, ranging from $5.00 to $20.00! These are all very reasonable, compared to the vending machines. Also, there is more variety, and you can't get the food stuck in the spiral part! If your SOAR cards are building up, and you don't know what to do with them, then the school store will be perfect for you to spend them! 
Alta will be able to continue the tradition of having the school store to buy snacks and school spirit wear. Good behavior will continue to be rewarded with school SOAR cards. They will then be able to get discounts for items at the school store. Students who work at the school store are very excited to have the opportunity of working in the school store as well.