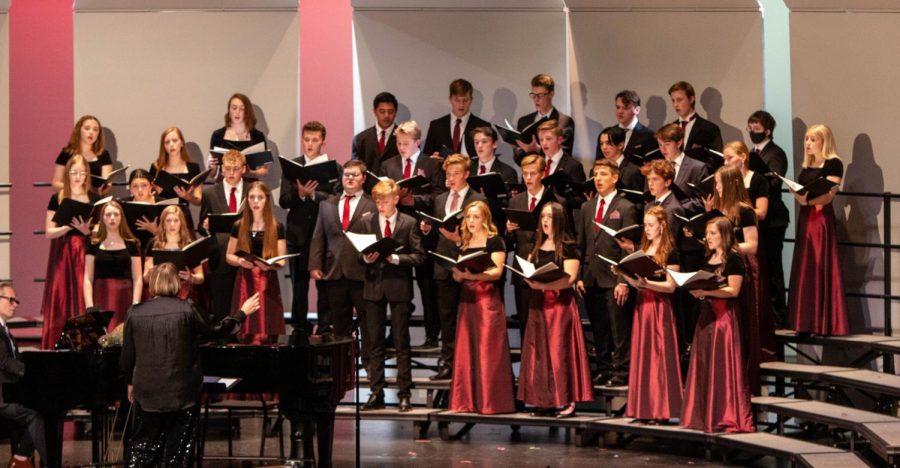 Fall Music Concerts Provide a Prelude to Upcoming Holiday Performances
Music groups are busy with fall and holiday concerts
This year's fall choir performances showcased months of hard work.
Choir students love what they do and it shows. Students work together to make harmony. For Eleanor Snow, choir is a place to belong and and place that feels more like family than a class.
"
I like that I get the opportunity to perform for everyone around me and make them smile. As we get closer to the Holidays we start performing more. I enjoy this a lot because I get to see little kids enjoying themselves and the show we put for them"
— Eleanor Snow
"In choir," Eleanor Snow says, "I have a sense of belonging in choir. Everyone feels like family to me"
While performing, students enjoy adding extra people with them to make the show even better. This year they added middle schoolers from Mount Jordan in one of their songs and the kids were SUPER!! excited to sing with highschoolers.
Percussion, Jazz, and the bands and orchestras also showcased their talents.
Performing in front of the whole school and parents might be hard, but by the look on the students' faces, loved making others happy.
What's next for the performing arts groups? Holiday concerts and performances will be here in the twinkling of an eye.