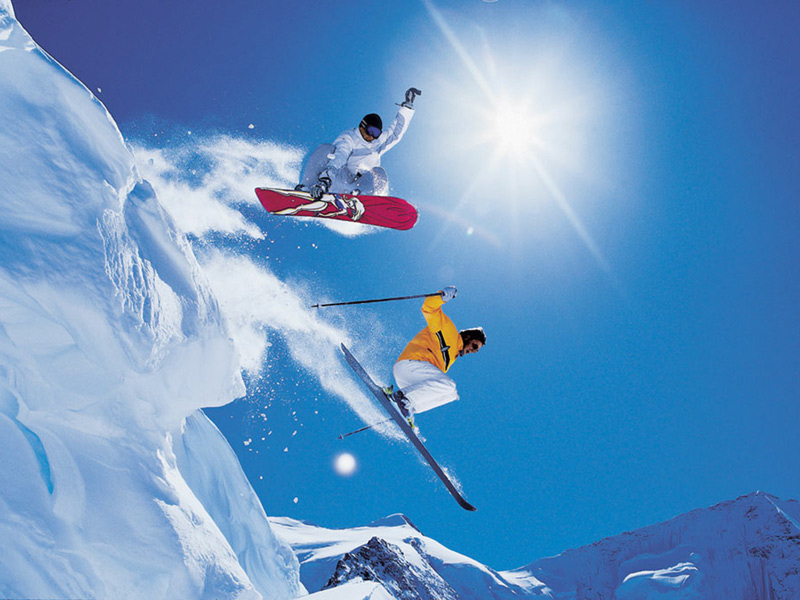 What to Look for When Buying a Snowboard or Skis
Beginners often don't know what to look for when purchasing their first pair of skis/snowboard.. Read on.
If you are interested in snowboarding or skiing, here are some tips for helping you get on the right path.
The first thing is the shape of the board or skis. Getting the right type of of board is mainly reliant on the shape. For beginners, the board should be a true-twin style board ends so the rider can figure out which way they like to ride, regular(left foot forward), or goofy(right foot forward). On theinertia.com, they say that 44 percent of riders are goofy so it does not matter which way you ride.
You might also want to look for a board with camber-meaning there are four contact points on the board which are right before the board starts to curve up. Other camber types are rocker, these types of boards have one main contact point.
For skis, you would want to look for a good, all mountain style ski. This gives the rider the ability to cruse the whole mountain and figure out what type of terrain they are into.
Another important factor when looking is the size. According to Evo.com, snowboard should come up to just about the bottom of your chin. This can vary depending on the style of board, but for beginners, the true-twin style should be at the right length.
For skis, they should come up to the bottom of your nose. Evo.com also states that skis should be between your chin and the top of your head, however like with snowboarding, this size can vary depending on the type of skiing you prefer.
It can also be hard to motivate yourself to stay on the mountain on your first day-the first day is always brutal for any beginner skier or snowboarder.
Caleb Lowry says "don't give up on your first day," many riders give up in frustration on their first day, snowboarders and skiers need to understand that they are difficult sports, and everyone struggles with it at the beginning.
When you're on the mountain, you will be pushed out of your comfort zone all the time. You can do it if you put your mind to it.