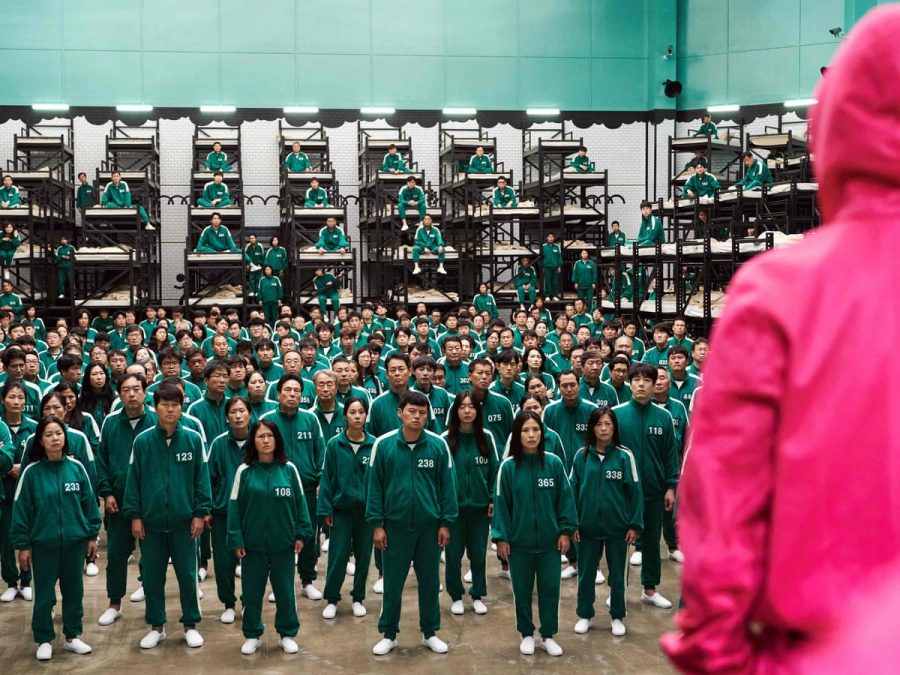 Popular Netflix Show "Squid Game" Is Going to be One of the Network's Best Shows
"Squid Game" has taken the social media world by storm. This popular Netflix show has many fans already wanting another season. It follows a group of 456 contestants who owe a lot of debt and enter a game to fight for their survival. Only one makes it out alive. The winner receives 45.6 billion won to pay off their debts and live their "dream life". They play childhood games like red light, green light and marbles. The stakes, however, are high. If you fail, you die.
In the show, they talk about some of the competitors in further detail and help the viewers better understand their backstory. Gi-hun is one of them and he participates in Squid Game because he owes gambling debts to loan-sharks. Other people in the competition are also in trouble with the law for things like money-laundering, stealing, kidnapping, among other crimes.
Sky News stated, "The streaming giant revealed that 142 million households had watched the series – already the groups biggest show – in the first four weeks since its release on 17 September." The viewers of Netflix are loving the strange aspects of this Dystopian show that has some odd aspects. Insider explains that Hwang Dong-hyuk the creator of the show was in financial troubles and not being able to find a job, the writer loved children's textbooks and decided to have the show include children's games.
"Brace yourself for an endless conveyer belt of blood-soaked killings and body horror from the first episode: everything from stabbings and shootings to a particularly stomach-churning sequence involving organ harvesting," states Vogue. Many parents are not letting their children watch "Squid Game" because of violence. This show is definitely for a more mature audience that loves to watch movies like "The Hunger Games".
Many people believe "Squid Game" is already in our society as cost of living goes up and national debts rising. People don't have enough money to pay off their debts or expenses and are left being miserable and possibly in trouble with the law.The Washington Post explains, "But the players aren't just pawns; if the majority of the competitors wish to abort the game with no one winning the prize money, they can. Which means the more upsetting revelation is how many are willing to continue playing and risk their lives and others', all for a vanishingly small chance at hitting the jackpot."