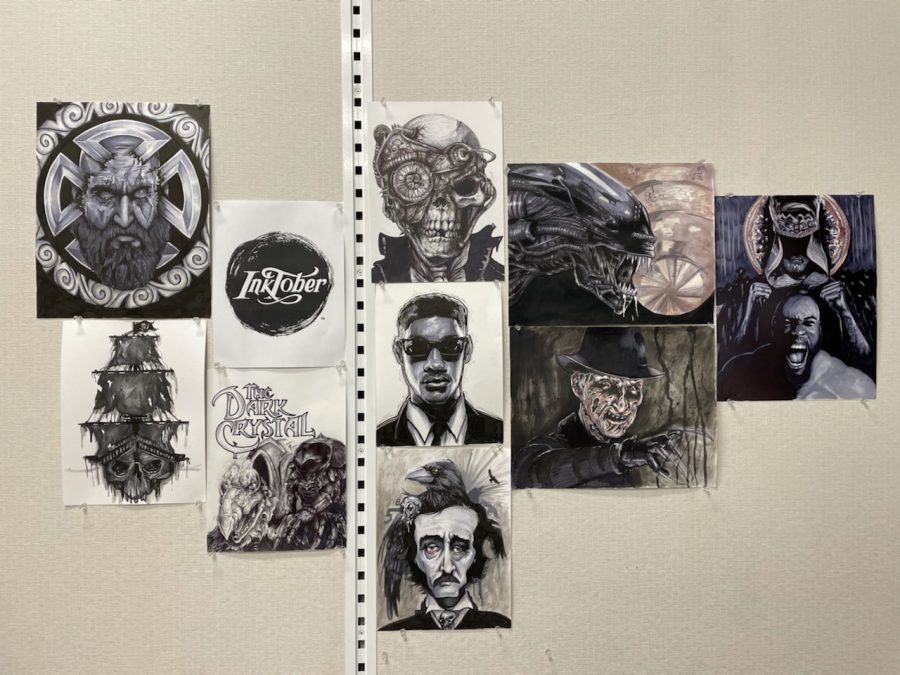 Inktober: A Fun October Activity That Anyone Can Join
The month of October can be specifically exciting for artists because of the yearly event "Inktober."
Many might be wondering what Inktober is? It's goal is simple, and funny enough, heartwarming in this spooky season. Inktober's purpose is to give artist an opportunity to "share your art with someone."
The rules are simple. Every year, Inktober comes out with a new list of prompts for each day of October. The first step is to make a drawing based on the prompt given for that day. The second step is to post it to a social media platform. Third, make sure to tag that post with #inktober and #inktober2021. And the final step, of course, is to repeat it each day of October!
Artists' creativity is always on a rise in October and many artists look at Inktober as a big help. Many who aren't even artists enjoy the activity every October, and there are plenty of reasons why anyone should participate.
It helps you push yourself creatively, giving yourself an opportunity to finish a project and accomplish something. It also introduces a new hobby and medium for you to use!
Inktober is a wonderful activity that hopefully everyone will look forward to no matter their occupations, hobbies, talents and habits.