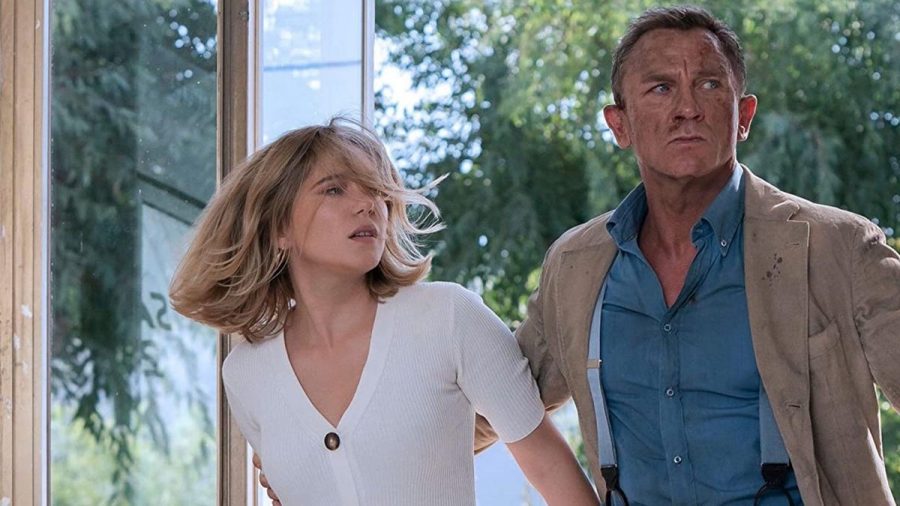 "007, No Time to Die": Watch or Avoid?
The new James Bond movie, No Time to Die, starring famed Bond icon Daniel Craig is an action packed movie with a major emotional twist and well worth seeing on a big screen.
Like the 27 previous James Bond movies, Bond is a secret agent working for MI6 under the codename 007. In the past, he has been played by Sean Connery, David Niven, George Lazenby, Roger Moore, Timothy Dalton, Pierce Brosnan. 
There have been a total of 27 James Bond movies, so the return of 007 must excite the older generations. The movie features phenomenal actors such as Daniel Craig (James Bond), Rami Malek (Safin), Léa Seydoux (Madeleine), Lashana Lynch (Nomi), Ben Whishaw (Q), Naomie harris (Miss Moneypenny), Jeffrey Wright (Felix Leiter), Christoph Waltz (Ernst Stavro Blofeld), and Ralph fiennes (M).
The movie is an action-packed film, with a touch of romance. It is a great example of a spy movie, featuring many unique characters and spy gadgets used to help Bond in his mission to rescue a kidnapped scientist. The movie had a total run-time of 2 hours and 43 minutes, so it is a longer movie. The soundtrack even featured a song by popular female singer/songwriter Billie Ellish. 
The movie starts as James Bond is enjoying a tranquil life in Jamaica after retiring from active service. However, his peace is short-lived as his old CIA friend, Felix Leiter, shows up and asks for help. The mission to rescue a kidnapped scientist turns out to be far more treacherous than expected, leading Bond on the trail of a mysterious villain who's armed with a dangerous new technology capable of wreaking havoc on the world.
Milana Vujkov, writing for Critic Review calls the movie is "Sophisticated entertainment, as well as poignant reflection on bioweapons, fallible heroes, and love."
As many James Bond movies before it, this rendition of 007 is great and definitely worth the watch.