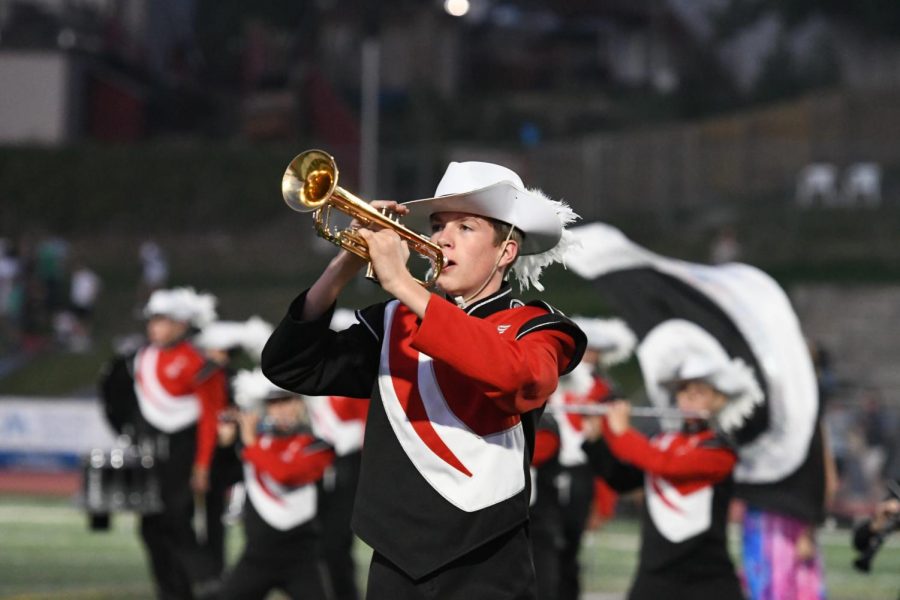 Fall Sports Finish out the Season
Fall athletes are playing hard in their final games and meets!
Fall Sports have kept our Hawks busy! With the season ending and state competitions wrapping up, here's what all our teams have been doing:
Tennis: Girls Tennis team finished off the season at state on October 7th. All of Varsity went to state!
Rebecca Russell, Raquel Passey, Grace Anderson, and Brooklyn Dowdell all competed in the quarterfinals.
"I love that we have 8 seniors on the team that show great leadership'" remarks Coach Lori  Sperry. " We are working on being a little more mentally tough…our theme this year [was] 'leave it all on the court'"
Golf: Boys Golf went to state in the beginning of October. They played on the Spanish Oaks course in Spanish Fork. Out of 26 schools, Alta was one of the 16 to qualify for state.
The team took 12th, just five strokes short of continuing to the next round. Tyler Fraser competed on the second day, finishing 36th individually.
"We did well," Coach Nesbit remarks. "We met a lot of our goals, we finished [region] second, we made state, [and] had a full team that participated in state."
Cross Country: Cross Country had their state meet on October 27th at the regional athletic complex. Cameron Archer and Jack Jensen both made it individually to state.
Cam ran a time of 17.16 and Jack ran a 17.39 on the 5k state course.
"We've come a long way," mentions Coach Bennion. "Our team is really working on positivity, and coming together as a group and as a team."
Football: Our football team won their first playoff game against Uintah High school, 54-13. The playoffs ended in their loss against Springville on the 29th.
"These boys have that fire and power in them…[they] can be greater than anybody I ever knew," mentions Coach Te'o.
"We're a young team with some Freshmen, Sophomores, and Juniors who played up this year," adds Dr. Mcgill. "So watch out next year!!"
Soccer: The girls soccer team played well this season, which unfortunately ended sooner than expected. They finished second in their region with a loss to Maple Mountain in a shootout.
They are going to proceed with winter practices in the field house, and even  "get the opportunity to practice at the University of Utah," according to coach Hyer.
"We are confident our team will take state next year," adds Sadie Anger.
Volleyball: Girls Volleyball finished up with region and headed into State playoffs. The state tournament was up at Northridge.
Our team won their first match against Tooele, and then went out against Northridge.
"I'm really impressed with the girls," Coach Gansauge said.  "I don't think there is any other high school in the state…that's had to go through what they've had to go through. I'm stoked with how well they've done."
Mt. Biking: Mountain Biking competed in state on 22nd and 23rd in Saint George! Making a special appearance, Tokyo Olympic rider, Haley Batten, came to the girls race to cheer them on.
Our athletes raced well! Sydney Ketcheside took 3rd in the girls senior category, Jacob Taylor took 3rd in the freshman category, and Porter Goldberg placed 10th in JV A.
"The sport has really taken off in Utah," says Ride Leader Seth Bradley. "It's fun to be part of it all."
Marching Band: Marching Band has been training hard since summer and just had their  competition at Dixie State last weekend.
Our band took 5th in 5A at the state championship, and 3rd in the Bands of America Regional Championship!
"They work their hearts out and are there for each other," remarks Mr. Shabestari, "it was the most successful season in 9 years!"