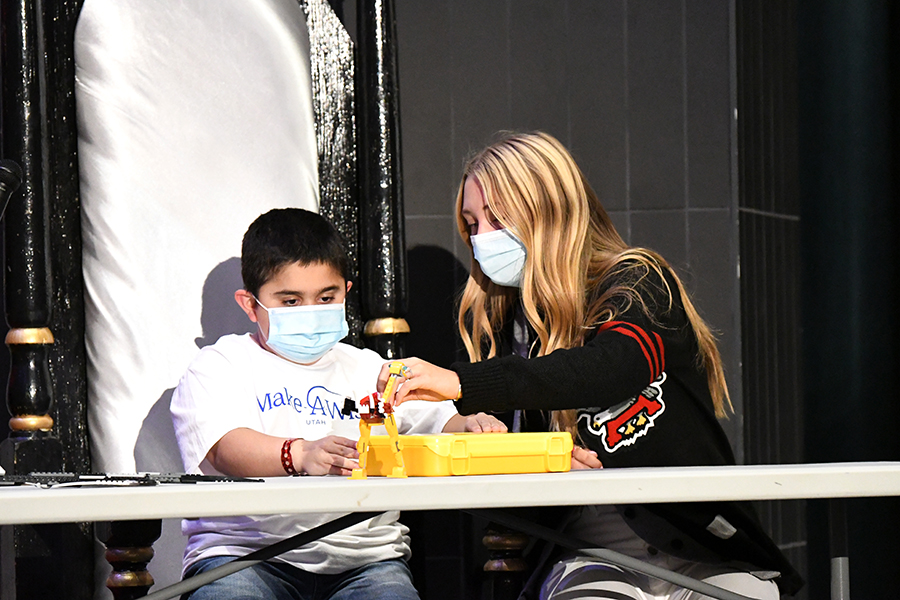 School Fundraiser: Help Marcus BUILD His Dream
This year's school fundraiser is for Marcus, an eleven-year-old with Neuromuscular disorder. His wish is to go to Disney World but he is unable to travel because he can't be vaccinated or fly on an airplane. So, if Marcus can't go to Disney World, he will do the next best thing: go on an amazing shopping spree and buy anything he wants. Marcus loves Parkour and Legos.
Year after year, Alta partners with the Make A Wish foundation to help raise money for kids with critical illnesses. Students hope to raise enough money to cover Marcus's wish and also the wishes of other children in need.
"
We want to help him BUILD his dreams and make his wish come true as best we can."
— Rebecca Russell
The announcement of this year's Make a Wish fundraiser took place last week at a school-wide assembly in the Performing Arts Center where Marcus had a Lego build-off competition with students. Alta also announced additional sponsors to help BUILD the money for Marcus's dream. There was a parkour competition where students did tricks and tried to impress Marcus with their skills. He then rated each trick.
To raise the money for Marcus' dream, the SBO's will hold a spike ball tournament, a pizza eating contest, and students vs. students competitions in many areas.
Principal Brian McGill is looking forward to the activities. "We look forward spirit nights and other venues to be able to raise money for Marcus, so he can live out his ultimate wish," he wrote to the faculty.
McGill encourages everyone to get on board and support this fundraiser and make not only Marcus's dream come true but others as well. This is the season to give back.