Nike and Converse are Favorite Brands with Students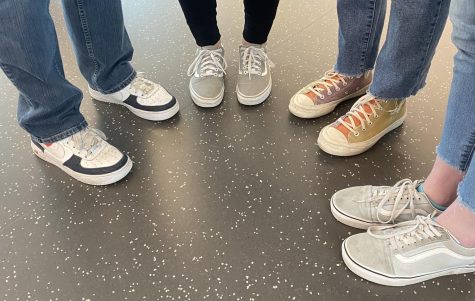 Many teenagers love to stay current with the trends and add to their outfit with a cool pair of shoes. In the fall some people like to wear boots and others prefer sneakers. Sports players like Michael Jordan and Stephen Curry have paired up with brands like Nike to make shoes customized for sports and athletics.
After conducting a poll the most common shoes that teens want is Nike and Converse. Nike had 33 votes and Converse had 19. Many students chose Nike because of their Jordan line of shoes that are very common around high school. Others like comfortable shoes like Sketchers and new balance because they give support throughout the long school day.
Tianna Keetch said, " I love shoes and I wish I had more pairs, I care a lot about how my shoes look." Shoes can really make an outfit come together some people love to have many pairs of shoes and express their style through them.
Sadie Renolds said, " I care more about the comfort and not how to shoes look I prefer to wear out a pair of shoes before buying another pair." Some people don't want to spend a lot of money on shoes and prefer to focus on buying other things that seem more important to them.
Sorry, there was an error loading this poll.