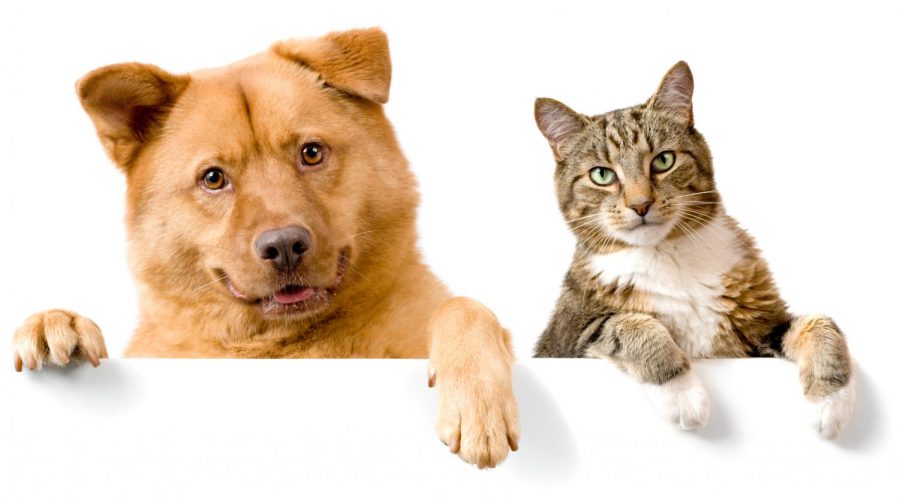 Cats or Dogs?
Which pet is right for you?
Which is better: cats or dogs? This is one of the toughest decisions someone has to make when deciding on a pet. While both are different and have different needs, having a furry friend running around the house is fun and can help a lot of people. So when it's time to choose, which pet is the best for you?
Everyone's living arrangement is different which affects what pet they can have around. Also, each pet comes with its own needs, which differ a lot from each other. Cats can be a little calmer and less dependent than a dog, perfect for someone who has a busy life and barely comes home. Cats are known to lay around and do their own thing, and don't care much about their owner's presence. As long as your cat is fed and comfortable, they're happy.
"Cats are low maintenance compared to dogs,"  agrees student Gabriel Dufour. "They require less engagement from the owner."
Dogs, however, are much more dependent on the owner and want to have fun. Dogs are great for people with free time who can be around the dog and meet its needs. Yes, they do need food and water, but they also need to go out and see the world. Dogs need their alone time, but more importantly, they need time with the owner. They enjoy spending time around people and are pets that need affection.
"Dogs are more loyal towards the owner," adds student Adilee Dake.  "They show more love towards the owner."
In the end, cats and dogs are different and each have unique things about them. Having a pet is fun, and while making that decision is tough, they will bring so much happiness into  your life.
"
Although dogs require more care from the owner, they are more energetic and much more active than cats. They will stick by your side and are down to do whatever for their owner. "
— Davi Amaral