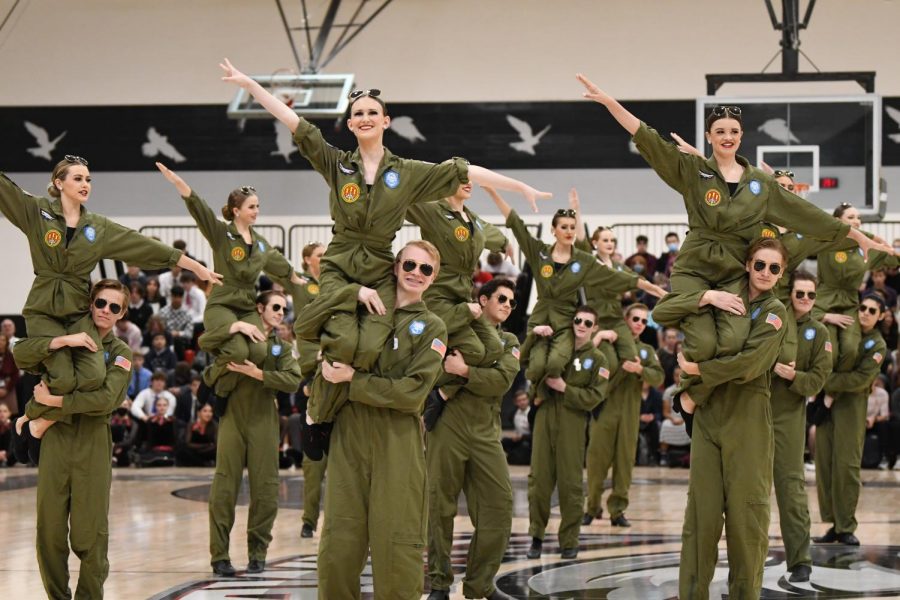 Veteran Day's Assembly Honors School Military Heroes
40 Veterans attended this year's assembly in their honor in the school's newly renovated gym.
For local Veterans, attending Alta's annual assembly in their honor is becoming a time honored tradition. After a year haitus due to covid restrictions in 2020, the assembly was back.
To make it even more special, it was the first assembly held in the newly remodeled gym this year. Students dressed up to honor those who have sacrificed so much for our country.
"All the renovations they made to the gym really helped improve the atmosphere" says Nadia Faleh. "The walls are white and bright which made for a positive and welcoming atmosphere."
The assembly started off with the presentation of colors, and then followed with an astonishing rendition of The Star-Spangled Banner by the Madrigal Choir.
Students applauded each individual veteran who had attended as a sign of respect to the brave men and women who had served our country.
Pressures were high on the Ballroom team as they promised a special performance for the assembly. They surpassed our expectations with an amazing performance along the sound of "Danger Zone". The Ballroom team captivated all the students with a Top Gun inspired dance.
Math teacher Joseph Schino delivered the keynote speech on behalf of the people who have defended our country. "When I was asked to speak, I reflected about what it meant to be an Army Officer," he said. "The words that came to mind, were leadership, honor, sacrifice, loyalty and mission."
His mission as a cadet was to become a leader of character committed to a lifetime of service to the nation. "One of my most memorable challenges was being a new lieutenant deployed to Iraq and leading a multi-national task force scout team on a 12-hour reconnaissance mission at night across the desert."
Schino went on to say that his personality and values were shaped by experiences like these, and he mentioned how they made him who he is today.
While a simple thank you is appreciated, it is equally important to honor our veterans with deeds, not just words, Schino said. Quoting President John F Kennedy years ago, Schino said, "As we express our gratitude, we must never forget that the highest appreciation is not to utter words, but to live by them."
Schino wants students to take these values and serve their community whatever way they can, whether it be by joining one of the U.S. Armed Forced or being a professional.