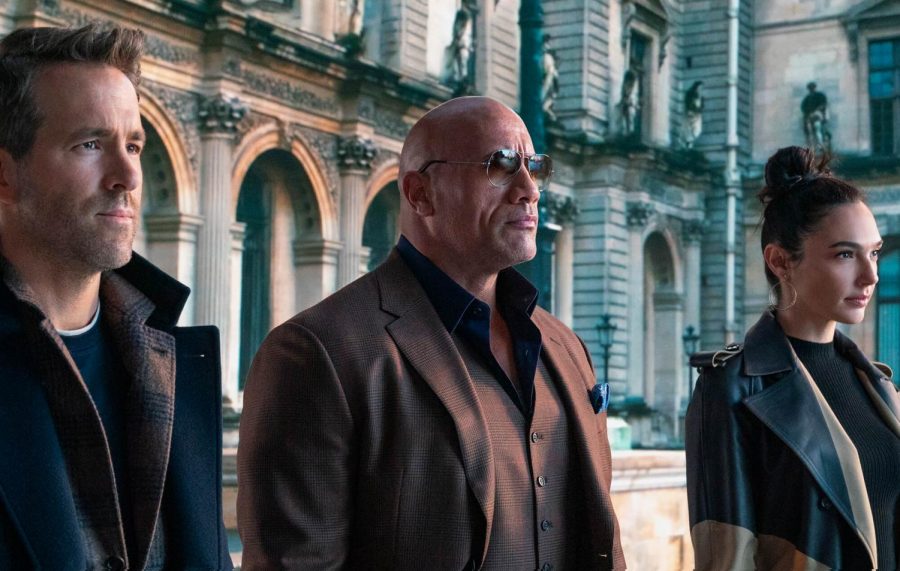 Netflix's Movie Red Notice: Watch or Avoid?
Netflix promotes its new movie "Red Notice," an action-packed comedy available for streaming.
Fueled more by star power than compelling storytelling, "Red Notice" stars the usually charming Johnson as an FBI profiler who teams with a wisecracking art thief (Reynolds) against an even wilier art thief dubbed the Bishop (played by Gal Gadot) to track down a trio of priceless golden artifacts known as Cleopatra's Eggs. That's right — "Red Notice" is a literal Easter egg hunt of a movie, according to LA Times Entertainment writer Jen Yamato.
Originally planned for release by Universal Pictures, Red Notice was acquired by Netflix for distribution, therefore, this movie is a Netflix exclusive. It began a limited theatrical release on November 5, 2021, before digitally streaming on the platform on November 12, 2021. The film received generally negative reviews from critics.
Although many of the critic reviews are negative, this movie is a fun, action-packed comedy that grasped my attention from the beginning. This movie is a watch.
Cast: Gal Gadot (the bishop), Ritu Arya (inspector Urvashi Das), Ryan Reynolds (Nolan Booth), Dwayne Johnson (John Hartley)
Critic Reviews:
​​Looking for an escape with action, adventure, international locales, snarky comments and snappy comebacks? Look no further than Rawson Marshall Thurber's ridiculously fun caper.
Thelma Adams, AARP Movies for Grownups
Reportedly the most expensive Netflix original production to date, Red Notice would have benefited if some of its $200m budget had been spent on untangling the screenplay.
Wendy Ide, Observer (UK)
"Red Notice" is a lot of fun, if often in spite of itself.
David Ehrlich, Empire Magazine
This may have been Netflix's largest investment in a movie ever, but in the end, it's the viewer who gets what they paid for.
Matt Singer, ScreenCrush