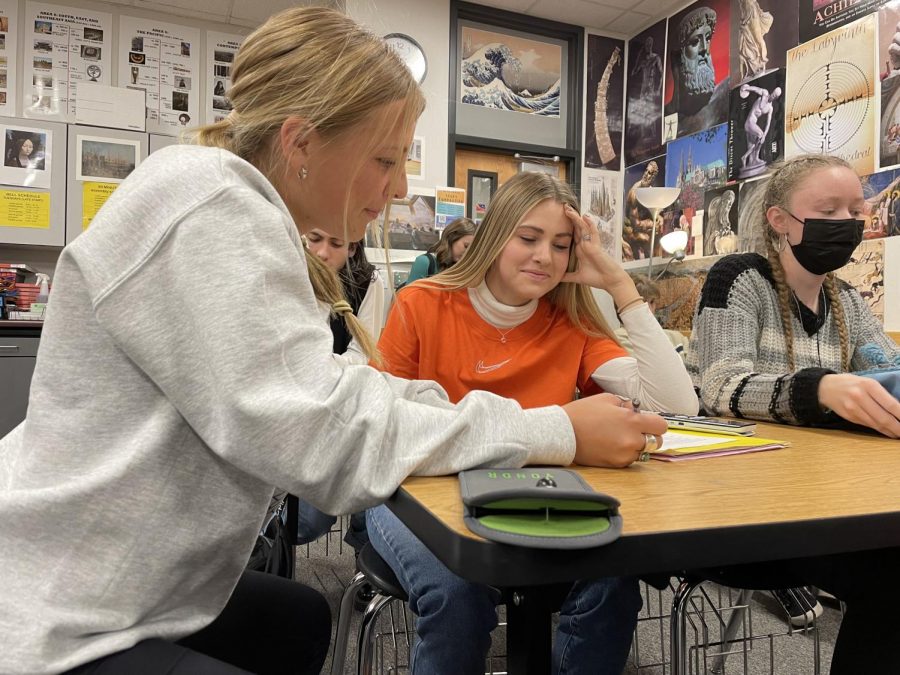 Alta's National Honors Society Hosts Peer Tutoring
National Honor Society, a charity-oriented group, holds peer tutoring every other Monday in rooms 2104 and 2303 from 2:30-4 pm for Alta students. This program began on November 1, 2021.
It is a great opportunity for students to come and get help with their classwork. Many students are unaware that this educational resource is available to them. NHS is trying to spread the word about it and reach out to more students.
Ms. Kennedy and Ms. Waters are both advocates for peer tutoring. They believe that it is one of the most effective ways of getting help. Ms. Kennedy explained that "it is so much less intimidating to ask for help from your peers and friends than it is to ask for help from a teacher."
It can be a daunting experience to go in and ask for help, but the peer tutors are there to help. National Honor Society works hard to create a welcoming environment for everyone. The students that contribute to peer tutoring are passionate about the program and want to help improve the Alta High community in any way that they can.
Jaden Rogers, a member of the National Honor Society, stated "we can easily sympathize with the students because we have gone through what they did." Many of the tutors that participate in this opportunity have taken the same classes as those who come in to ask for help. This makes it easy for the tutors to aid others through their work.
Rae Watkins, an Alta High Junior has used this resource and recommends it to anyone who is looking for tutoring. She stated that it was a warm environment and that she felt safe to get her questions answered. She says that students should not be afraid to go in and get tutored.  High school can be difficult and classes can be hard to understand. There is no shame in asking for help and peer tutoring is a great opportunity to reach out and ask for it.