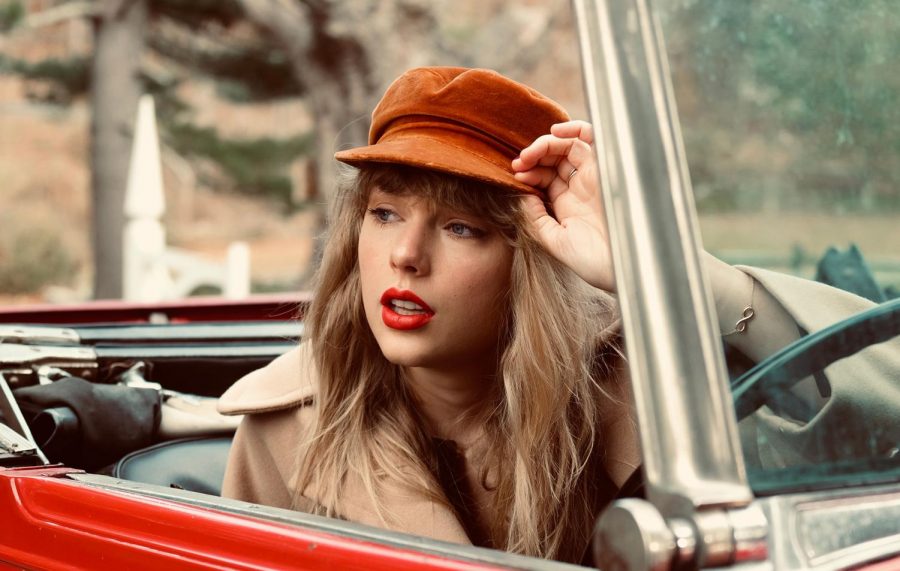 Taylor Swift Released "Red (Taylor's Version)" and Fans Got Passionate
From drama with Jake Gyllenhaal to anticipating a future engagement, Taylor Swift fans adored "Red (Taylor's Version)."
Taylor Swift released "Red (Taylor's Version)" on November 12, 2021, which featured old songs that she hadn't previously released, some original songs which had been released in 2012, and a ten-minute version of her song "All Too Well." Her fans, or "swifties," were ecstatic. Not only did they have the nostalgia of listening to old songs, but they got new songs and some old drama.
Just in case you're unfamiliar, Taylor Swift has been re-recording old albums due to a contract with her previous producers. She had been with them from the beginning and they had the rights to all of her songs that had been recorded. When she decided to sign with a new label in 2018, she lost all of those songs. Of course, she still wanted her songs so she's been re-recording them to her fans' delight.
After the re-release of "Red," fans figured out that her heartbreaking song "All Too Well" was about none other than the actor Jake Gyllenhaal. They took matters into their own hands and began commenting on his social media, making memes, and trashing him online. They've even been reaching out to his sister Maggie Gyllenhaal, asking her about the scarf that was left at her house. This is because in the song Swift sings, "I left my scarf there at your sister's house and you've still got it in your drawer, even now." Even though their relationship only lasted for about three months and was back in 2010, fans have made it into much more. Taylor should sleep well at night knowing her fans are incredibly loyal to her.
There have been memes, tweets, videos, comments, and so much more done by her fans out of excitement over "Red (Taylor's Version)." They've relived past nostalgia and created new memories all because of this one album.
"Red" is just as successful now as it was then. "Just a friendly reminder," wrote Taylor in an Instagram post, "that I would never have thought it was possible to go back and remake my previous work, uncovering lost art and forgotten gems along the way, if you hadn't emboldened me. Red is about to be mine again, but it has always been ours."