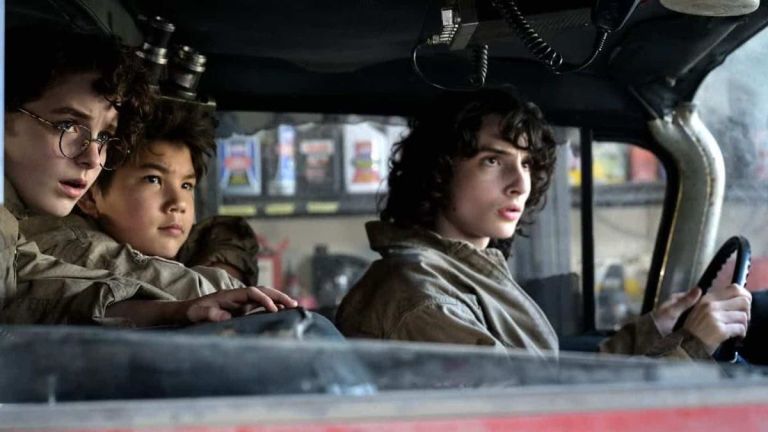 Ghostbusters Afterlife: Watch or Avoid?
Do you need to ghostBUST over to the movie theater for this movie?
Ghostbusters: Afterlife is a 2021 American supernatural comedy with major ties to the original 1984 blockbuster Ghostbusters movie. Time, a little dust, and nostalgia for the past will bring people of all ages together for a fun holiday film. The young will experience thrills and chills, and older viewers will enjoy a nostalgic trip down memory lane.  
The story begins when a single mother and her two children are forced to move to a decayed farmhouse in Summerville, Oklahoma, left to them by the children's late grandfather. The children discover the history of their grandfather who was  a member of the original Ghostbusters team, who have since been largely forgotten by the world. 
A series of unexplained earthquakes occur despite not being situated on any fault and strange things happen in an old mine which once belonged to the alleged occultist Ivo Shandor. 
When supernatural phenomena relating to New York City's "Manhattan Crossrip of 1984" occur and threaten the world, the kids, along with their family and friends, must solve the decades-old mystery of the relocation of their grandfather and use the original ghostbuster equipment, including the white ambulance from 1984 to save the world.  
The film is directed by Jason Reitman, who co-wrote the screenplay with Gil Kenan.  It is a sequel to Ghostbusters (1984) and Ghostbusters II (1989) and the fourth film overall in the Ghostbusters franchise.  
The film stars Carrie Coon, Finn Wolfhard, Mckenna Grace and Paul Rudd, while Bill Murray, Dan Aykroyd, Ernie Hudson, Sigourney Weaver and Annie Potts reprise their roles from the original films.
The original Ghostbuster's movie (1984) was a huge box-office success and the creators of this movie hope that success will follow with a new generation of movie fans. If it's anything like the original movie, "Afterlife" will endear the young and old alike. Older folks will love seeing the aging Murray, Aykroyd, Hudson, Weaver, and Potts on the big screen again. Younger viewers will love the fast paced action and the overall story.
This movie is a watch.
Critic Reviews:
"Well, it's taken 36 years and six presidencies, but with "Ghostbusters: Afterlife" fans finally have an unembarrassing sequel to love."
Johnny Oleksinski, New York Post
"Too heavy on the fan service and light on originality and substance. If a ton of nods to the 1984 original won't do it for you, Ghostbusters: Afterlife might not have enough to offer."
Perri Nemiroff (YouTube)
"Fans of the original will probably be satisfied. Those who enjoyed the 1984 film and who actually wanted a new installment to offer something different may be disappointed, but they can probably settle for its slick, formulaic craftsmanship."
William Bibbiani, TheWrap
"Intentional or not, Ghostbusters: Afterlife is a stark reminder of how much of modern American culture consists of excavating the ruins of past glories."
Christian Holub, Entertainment Weekly
"The keynote is vanilla blandness."
Peter Bradshaw, Guardian